NEXCOM has released a 2 megapixel IP camera NCb-221 to ensure quality of images caught in ultra-low light. Designed with varying lighting conditions in mind, NCb-221 can adapt to environments with not only ultra-low light but also various brightness levels. NCb-221 is a highly sensitive megapixel IP camera which delivers excellent image quality with real colors and reduced noise.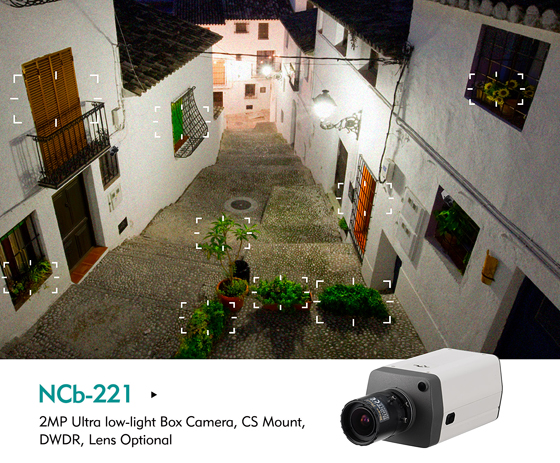 To ensure image quality in various lighting conditions, NCb-221 features Sony 1/2" Exmore image sensor and TI 3D DNR (digital noise reduction) technology. This megapixel IP camera is so sensitive to light that it can enhance image colors yet suppress noise and motion blurs resulting from imaging enhancement. As a result, NCb-221 can capture images in, for instance, dimly-lit museums or restaurants with ambient lighting.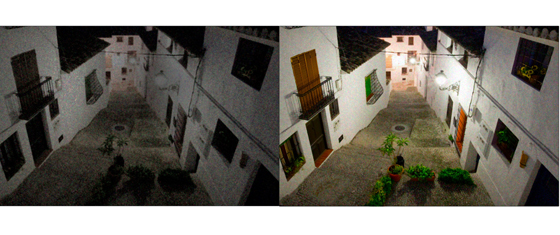 As to high contrast in brightness, NCb-221 provides digital wide dynamic range (DWDR) function to make subjects located in both dark and bright areas clearly visible. By applying different exposure methods to differently-lit areas, NCb-221 is more capable than general cameras which usually fall short on capturing the subject in a relative dark area.
NCb-221 offers smooth video playback with up to 30fps in 1080p resolution. It can compress videos in H.264 and MJPEG formats and further reduce video sizes with region of interest function (ROI) function. The ROI helps NCb-221 distinguish changes in a monitored area. By saving and streaming only changes in a video sequence, NCb-221 has lower hardware requirements in terms of storage capacity and network bandwidth.
For ease of use, NCb-221 is equipped with rich interfaces to work in conjunction with a multitude of commercial off-the shelf (COTS) peripherals. For example, NCb-221 has audio jack, micro SD card slot, 12V DC, and 24V AC. This megapixel IP camera also incorporates digital input and digital output to connect alarm systems.
Main Features
Ultra-low light box camera
Full HD 1080p @30fp
Micro SD card slot
Support -20°C ~ 60°C/-4°F ~ 140°F
Lens optional
Ordering Information
NCb-221 (P/N : 10HB0022100X0)
2MP Ultra-low Light Box Camera, CS Mount, DWDR, Lens Optional