At 2014 IFSEC, NEXCOM presented a full range of solutions of digital security surveillance and latest technological advances such as RF detection and 360-degree fisheye lens IP cameras. The 10 megapixel fisheye camera with IR function attracted many eyeballs from key players in security, while NEXCOM's traffic solution—NViS mobile NVR and megapixel IP cameras for in-vehicle and LPR/ANPR applications—won the most inquiries.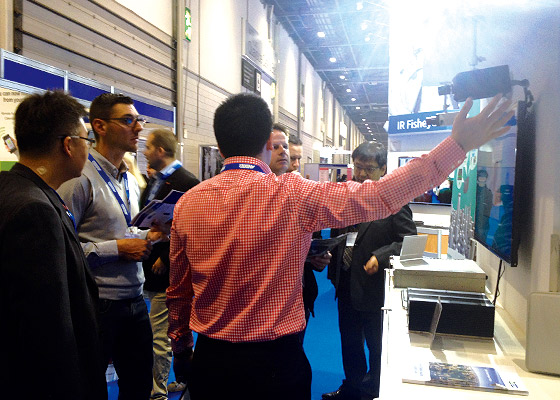 NEXCOM's PoE-integrated NViS 3542P4 mobile NVR impressed attendees at the event with its combination of surveillance capability, vehicular functionality and system reliability. The NViS 3542P4 supports real-time playback and recording; it enables 16 channels of high resolution surveillance videos to be instantly transmitted from IP cameras to surveillance platforms and remote sites. Based on the Intel® Core™ i7/i5 processor, the PoE-integrated NViS 3542P4 supports high bandwidth GbE LAN, PoE interface, GPS communication, WAN/WLAN connectivity, and hot swappable HDD. This ruggedized mobile NVR series guarantees highly reliable performance in challenging mobile environments and is suitable for use in police patrol cars, fire engines, ambulances, public transportation and more.
The 3 megapixel IP camera, NCm-301-V, was praised for its reliability and performance for in-vehicle applications. Dedicated for transportation surveillance, NCm-301-V features image stabilization, compact and rugged housing, and true WDR to provide clear image output under various lighting conditions. In addition, with IP67 design and wide operating temperature of -40°C to 60°C, NCm-301 is also ideal for all kinds of extreme working environments.
Furthermore at the event, NEXCOM's NCb-231 box type IP camera received numerous inquiries for its LPR/ANPR-oriented design. Equipped with 2/3" full HD progressive scan CMOS image sensor and global shutter function, NCb-231 can capture clear images of objects moving at speeds over 200km (124 miles) in low light environment. In addition, NCb-231 supports H.264/MJPEG compression technology and offers smooth video playback at up to 30 fps in 1080p. The video ROI (Region of Interest) function further reduces bandwidth and storage requirement, offering users the bandwidth flexibility and storage efficiency.