NEXCOM's panel PC, IPPC 1560TE, has been certified by UL for class 1 division 2 (C1D2) hazardous locations (HazLoc). Addressing corresponding safety requirements with intrinsically safe designs, the UL C1D2 certification ensures that the panel PC is ignition and explosion proof, thus maintaining safe operation in hazardous environments including oil and gas, petrochemical manufacturing, steel, and chemical industries.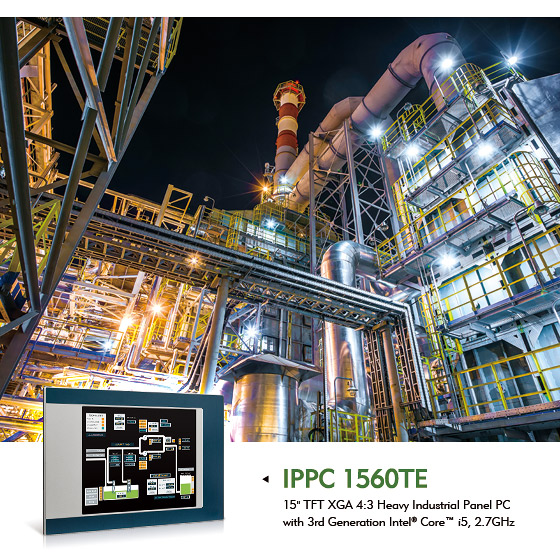 For use in industries where occupational hazards are prevalent and must be controlled, the panel PC IPPC 1560TE is specially engineered and certified by UL for use in "C1D2 environments" where flammable gases, vapors or liquids might exist under abnormal conditions. As one fire or explosion accident can be financial devastating and deadly, UL listed, ATEX or IECEx certifications is a must for industrial control products for fire and explosion risk management in HazLoc.
The UL C1D2 certification assures that the IPPC 1560TE including its circuits and components will not create sparks that could set off an explosion in case of leaks. In addition, the fanless and front bezel IP65 rating designs provide added protection against airborne dust, chemical substances, and water ingress, thus maintaining efficiency and reliability of mission-critical operations.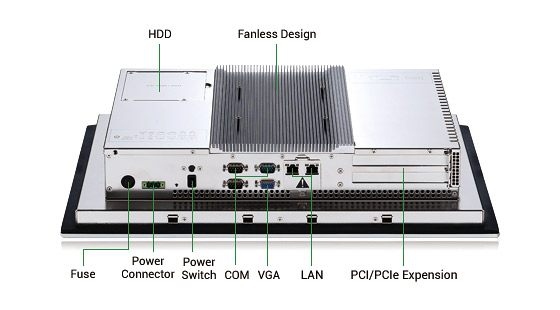 The IPPC 1560TE refines 15-inch panel pc specifications to meet the needs of C1D2 areas. Equipped with the Intel® Core™ processors, the IPPC 1560TE delivers quick system responsiveness and operational controls. Coupled with two PCI slots and two mini-PCIe slots available with PROFINET, PROFIBUS, DeviceNet, EtherNet/IP, and EtherCAT interfaces, the panel PC can integrate with PLCs and field devices to give accurate flow monitoring and control for oil and gas gathering and production operations.
Main Features
UL C1D2 Certified
Support 2nd/3rd generation Intel® Core™ processors
15" XGA 4:3 LCD touch monitor
Two expansion slots for add-on PCI or/and PCIe cards
Front accessible USB 2.0 for easy of field maintenance
IP65-rated aluminum front panel
Optional: fieldbus module, JMobile Suite, Citect SCADA and CODESYS
Ordering Information
IPPC 1560TE (P/N: 10II1560T02X0)
15" XGA LED backlight fanless touch panel PC, Intel® Core™ i5-3610ME 2.7GHz, touch screen, 4GB DDR3, 3 x COMs, isolated protection DC Power