Fremont, California, United States [15 February 2012]: The more the world is connected, the heavier the workload of back-end infrastructure grows. To increase the performance of network communication in this scenario, NEXCOM will demonstrate its latest network security platform, NSA 7120A based on the next-generation communications platform from Intel, codename "Crystal Forest", at RSA Conference in San Francisco from February 27 to March 2, 2012.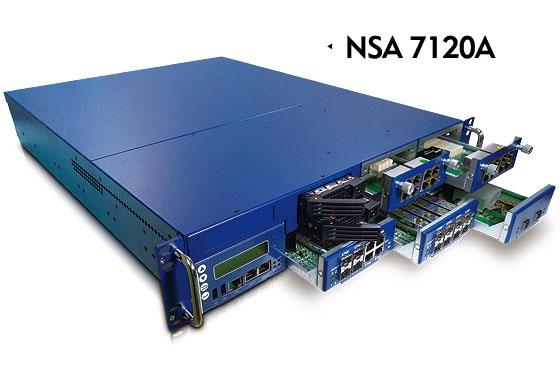 NSA 7120A, based on the next-generation communications platform from Intel, accelerates the performance of network communication by accelerating specialized packet processing. Value-added communication features and network security measures such as packet processing, cryptography, data compression and decompression are carried out by the Intel® QuickAssist Technology. Combined with the Intel® Data Plane Development Kit (Intel® DPDK), NSA 7120A can boast overall system performance with a more efficient allocation of processor resources.
According to Andrew Huang, NEXCOM Network and Communications Solutions Business Unit Vice President, "NEXCOM has received positive feedbacks from customers based in China and Korea regarding this new generation network security platform. They are specifically eager to see the advanced performance along with the Intel® QuickAssist Technology and Intel® DPDK capabilities."
"Our next generation communications platform, based on Intel® architecture, is designed to consolidate packet, application and control plane workloads and to speed up these processing workloads without sacrificing security" said Steve Price, marketing director, Communications Infrastructure Division, Intel, "The Intel® DPDK's optimized libraries remove packet handling inefficiencies to help optimize the performance of advanced network security platforms, such as the NSA 7120A from NEXCOM."
As the complexity of network processing arises in a more connected world, there are increasing risks of quality and security impairment in network communication once computing power is diverted away from applications with specialized workloads such as VoIP, virtual private network (VPN), firewalls, intrusion detection and prevention, antivirus and anti-spam filters and others.
NSA 7120A, based on the next-generation communications platform from Intel, will pave the way for the network communication applications and set a higher standard for quick and secure network access. As our lives are inextricably intertwined with the internet, NEXCOM will be working in collaboration with Intel to help service providers grasp opportunities at a faster pace.