The constantly evolving network environment has reshaped the landscape of high-speed network communications. NEXCOM network security platform NSA 7120B based on Intel® Xeon® processor E5-2600 family is aimed to continue to elevate the unequalled system performance while assist service providers to adjust network infrastructures in accordance with dynamic business requirements and market trends with a scalable solution.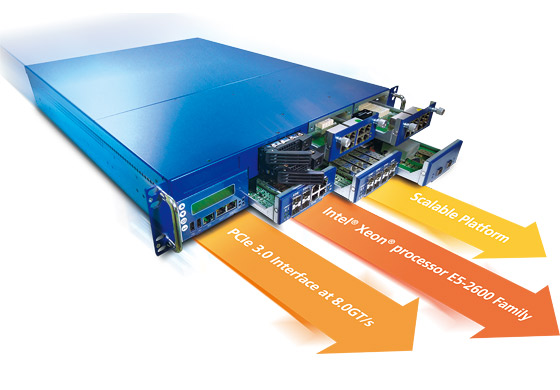 NSA 7120B powered by Intel® Xeon® processor E5-2600 family, enables substantial increments in overall system performance to meet a myriad of application requirements. With up to eight cores, 20MB cache, and the latest PCIe 3.0 interface at 8.0GT/s, this network security platform is allowed to reduce latency incurred in network data processing so that response time is improved across computing-heavy, data-demanding, network-intensive, and bandwidth-hungry applications. Better still, the gains in performance come with lower power consumption due to the new 32nm process technology.
"Speed is to system performance what scalability is to deployment strategies," says Andrew Huang, NEXCOM Network and Communications Solutions Business Unit Vice President. "NSA 7120B based on the Intel® Xeon® processor E5-2600 family also establishes a flexible foundation for future reform, allowing functionality to be enhanced to extend network density to a higher level and preventing customers from being stretched in the meanwhile."
"The new Intel® Xeon® processor E5-2600 series brings a new level of performance, power efficiency and scalability to demanding networking and communications infrastructure systems" said Steve Price, director of marketing, Intel Communications Infrastructure Division.
With the new Intel platform, the scalable network security platform NSA 7120B encompasses greater capability, higher memory capacity, larger bandwidth and improved connectivity. It will help create a more flexible network environment where the instruction is executed, data accessed and information transmitted at a faster speed with less energy.