APPD 1700T integrates IP65-certified front panel, flush design, and touch screen; it is a water-washable 17" 4:3 LCD industrial touch monitor for food and beverage, pharmaceutical, and chemical industrials which are obliged to maintain high sanitary standards. With the same size as NEXCOM APPC 1720 series, APPD 1700T without computing hardware provides consistent view on factory floor and yet economically answers the need for a second industrial-grade display. APPD 1700T not only best fits industrial environment but also complements NEXCOM product lines, allowing NEXCOM to offer one-stop procurement convenience to its clients.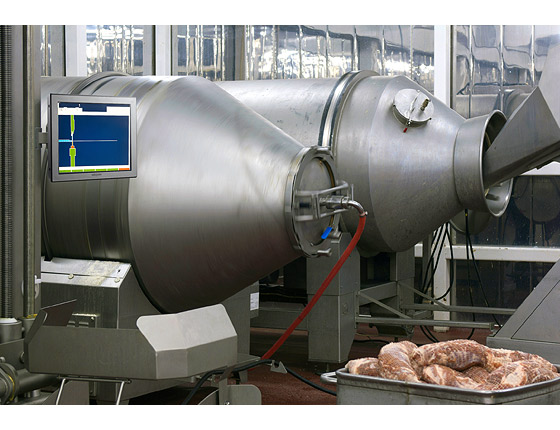 17" 4:3 LCD industrial touch monitor APPD 1700T based on a 5-wire resistive touch screen has 380 nits brightness and can support SXGA resolution of 1280x1024. By IP65 standards, the front panel of APPD 1700T can withstand constant exposure to water and dust, enabling users to cleanse the monitor with water spray. In the meanwhile, the flush design ensures no water will be held on the surface of APPD 1700T. Users will find APPD 1700T easy to clean and applicable to industries that put a premium on sanitary conditions.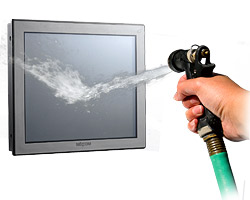 APPD 1700T provides prevailing video interfaces: VGA and DVI, supporting both digital and analog signal inputs; touch screen connectors support RS-232 and USB interfaces. Moreover, APPD 1700T supports 12~24V DC power input and offers panel mount and VESA mount, allowing users to choose the mounting method that meets their situation.
Industrial applications call for industrial-grade devices. Now NEXCOM has expanded its product portfolios to industrial touch screen monitor with 17" IP65 APPD 1700T. Users will find it the best peripheral display for NEXCOM NISE fanless computer and NViS security surveillance series. In addition, the monitor which sizes the same as panel PC APPC 1720 can provide identical visual experience when a second display is required.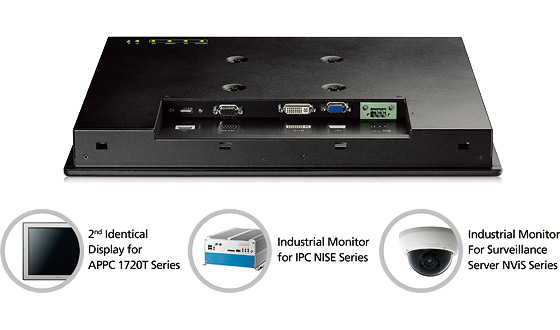 Target Application
Industrial automation
Factory automation
Machinery automation
Security surveillance
Food and beverage industry
Pharmaceutical industry
Main Features
IP65 compliant plastic front bezel with flush panel by 5-wire touch screen
Dual display input interface: analog VGA and DVI-D
Dual touch interface: RS-232 and USB
Ultra slim depth
Multilanguage OSD function
Ordering Information
APPD 1700T (P/N: 10IAD170000X0)
17" IP65 industrial 4:3 LCD fush touch monitor with VGA and DVI-D input, 12~24V DC input, RS-232 and USB touch screen