NEXCOM has launched two 3.5" industrial embedded boards based on the Intel® Atom™ processor D2700 with Intel® Graphics Media Accelerator 3650. EBC 353 and EBC 354 embedded boards run at 2.13GHz with miserly power consumption of just 10W. Not only do the 3.5" boards run faster and at a low temperature, they are packed with exceptional graphics capabilities including HD encoder, DirectX® 10.1, and dual independent display. Also equipped with expansion capabilities and assorted I/O choices, EBC 353/354 is ready for fanless industrial automation and multimedia applications.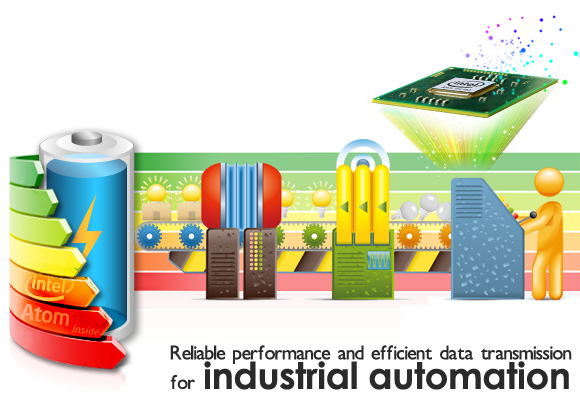 EBC 353 for Industrial Automation
With high performance and energy efficient characteristics, EBC 353 is particularly suitable for fanless embedded computing deployments which impose stringent requirements on heat dissipation. Also brought on board are one Mini-PCIe and one PCI-104 slot enabling EBC 353 to connect with 4G/3.5G/3G/Wi-Fi network and embedded controller. In addition, EBC 353 has three RS 232, one RS232/422/485, and two Intel 82574L GbE ports to issue command, acquire data, and guarantee the most reliable and efficient data package transmission. Moreover, EBC 353 supports dual independent displays, providing a choice of two of the following interfaces: VGA, DIV-D, and 18/24-bit LVDS. All in all, the 3.5" board has a head start on applications including machine automation, factory automation, and industrial control.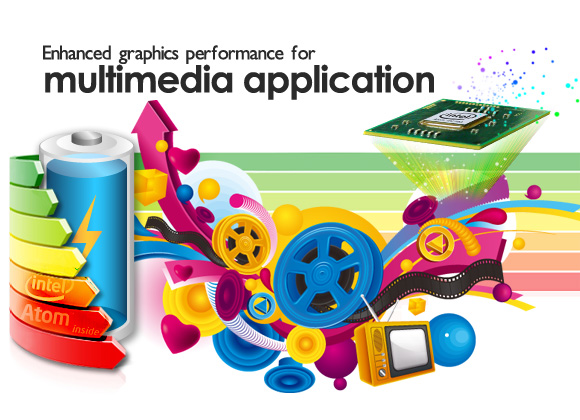 EBC 354 for Multimedia Application
Targeted at multimedia applications, EBC 354 brings enhanced graphics performance into play. The embedded board can render a wider range of multimedia formats including MPEG2, H.264, and VC-1/WMV9, playback Full HD 1080p contents, and supports dual display. In addition to VGA, DIV-D and LVDS, EBC 354 also makes HDMI available, allowing users to choose the best I/O combination to suit various applications requirements. There is also an optional module of dual 24/48-bit LVDS for users in need of larger display. Equipped with two Mini-PCIe, instead of one, EBC 354 is packed for 3G/Wi-Fi connectivity. Though EBC 353 and EBC 354 share similar features, EBC 354 is certainly targeted at digital signage, retail, hospitality, banking and medical markets.
Professional Conformal Coating Service
For users who are looking for embedded computers that can operate in hostile environments, NEXCOM offers further protection on the embedded boards with optional conformal coating service which is conducted by automated machinery in a high-speed and high-precision manner. With the conformal coating, embedded application will be protected against possible intrusions of humidity, dust, and temper mechanical vibrations that might stress electronic circuits.
Ordering Information
EBC 353 (P/N: 10E00035301X0) RoHS Compliant
Low power embedded board with Intel® Atom™ processor D2700 and based on Intel® integrated graphics engine w/ VGA/ 24-bit LVDS/ 6x USB2.0/ 4x COMs/ 1x Mini-PCIe/ 2x Gigabit LAN/ 2x SATA/ 1x PCI-104
EBC 354 (P/N: 10E00035401X0) RoHS Compliant
Low power embedded board with Intel® Atom™ processor D2700 and based on Intel® integrated graphics engine w/ VGA/ 24-bit LVDS/ 6x USB2.0/ 4x COMs/ 2x Mini-PCIe/ 2x Gigabit LAN/ 2 x SATA
Comparison between EBC 353 and EBC 354
Model

EBC 353 for Industrial Automation

EBC 354 for Multimedia Application

CPU

Intel® Atom™ Processor D2700
1M Cache, 2.13 GHz

Display
(A choice of two)

VGA
DVI-D
18/24-bit LVDS

VGA
DVI-D
18/24-bit LVDS
HDMI

Optional Dual 24/48-bit LVDS Module

Expansion

1x Mini-PCIe
1x PCI-104

2x Mini-PCIe

I/O Interface

3x RS232
1x RS232/422/485 port
2x SATA
6x USB
4-in/4-out GPIO
Mic-in, Speak out

Industrial Grade Ethernet

Dual Intel 82574L Gigabit Ethernet

Applications

Machine automation
Factory automation
Industrial control

Digital signage
Retail
Hospitality
Banking
Healthcare