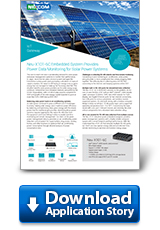 The race to reach net-zero is accelerating demand for solar power and power management systems to monitor their performance. In Japan, more than ten years since a tsunami damaged the Fukushima nuclear power plant, prompting a shutdown of many of Japan's reactors, the nation is still facing an energy crisis as green energy has not managed to make up for the energy shortfall. This situation benefits solar power providers as the solar energy surge continues. Demand has even remained relatively untouched by the COVID-19 pandemic, with 5.4 GW of solar projects completed in 2020 and growth of the solar energy market expected to grow at more than 9.2% CAGR during 2022-2027.
Balancing solar power loads in air conditioning systems
As solar power continues to grow, a different set of challenges is arising: helping solar energy users maximize power efficiency by balancing and optimizing clean green energy with the steady power that the traditional grid provides. Monitoring these power systems requires tapping into the native RS-485 data from the equipment and transmitting it online to enable real-time monitoring and remote management. Our client, in the green power management industry, provides an air-conditioning power reduction control system for supermarkets, drug stores, nursing homes, and other locations to optimize their air conditioning power consumption through detailed analysis of power consumption data.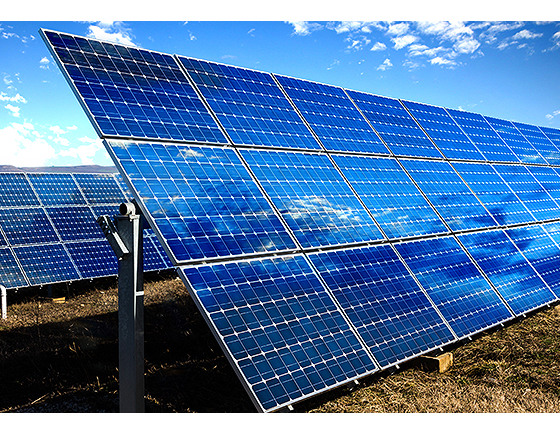 Challenges in collecting RS-485 data for real-time remote monitoring
Connecting to and monitoring air conditioners, solar power, and grid power is more complicated than simply plugging them together. The difficulty lies in collecting data over RS-485, connecting to the internet, and keeping systems online 24/7.
Multiple built-in RS-485 ports for streamlined data collection
The Neu-X101-6C is NEXCOM's solution to this problem. At the core, it uses the Neu-X101 with an Intel® Celeron® J3455 (Apollo Lake) processor (2.30GHz, 10W), two HDMI outputs for multi-display, two Gigabit Ethernet ports for fast internet connectivity, four USB ports for various peripherals, and wireless module expansion options. It's also built strong, with a fanless computer design to keep out all dust, 12 Vdc power input, and a supported operating temperature from -5 to 50°C. Customizing the base model with a six-port COM port module, and retaining the other critical components for a redundant data collection setup.
All-in-one solution for RS-485 data collection from multiple sources
The Neu-X101 industrial-grade embedded computer provides power management systems with a highly reliable computer system with a small footprint and high performance. With the customized Neu-X101-6C that includes multiple RS-485 ports, our client can now capture energy data and provide real-time remote monitoring to optimize and balance energy usage.
Application Diagram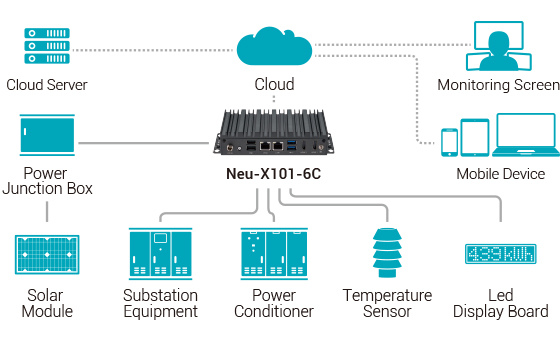 Key Features For Application Needs
Intel® Celeron® J3455 (Apollo Lake) processor
Slim chassis design
Support 2 x HDMI 1.4b output
Support power input 12 VDC
Fanless design
1 x DDR3L up to 8GB, M.2 2242 Key M for storage device
mini-PCIe slot support Wi-Fi and LTE module