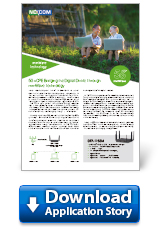 For approximately one third of the worldwide population lack of Internet access remains a daily reality. Traditionally, the solution has been to install expensive cables for Internet connectivity. However, NEXCOM, a leading supplier of network appliances, has developed an innovative FWA solution to this problem with its groundbreaking desktop professional 5G uCPE - DFA 1163M. Equipped with the Intel Atom® C3758R processor, high-speed I/O configuration, embedded Intel® QuickAssist Technology, and mmWave technology, this device can connect with more users and IoT devices than ever before without sacrificing any throughput performance.
This ready-to-deploy FWA solution has been verified by iGWS (Intelligent Generative Wireless System) software and is specifically designed to connect unconnected households, especially those in densely populated remote areas that have yet to be connected through traditional cables. The DFA 1163M with iGWS installed provides a plug-and-play design, which makes it simple to enable Internet connection via SIM card insertion or eSIM regardless of deployment location.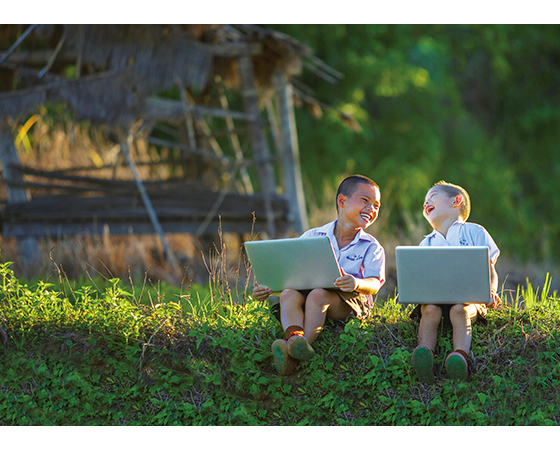 The DFA 1163M is an ideal solution for telecommunications companies facing the challenge of expanding services to densely populated areas while providing an average of 50Mbps/user and keeping up with the demand for faster broadband services in rapidly developing regions. mmWave technology offers superior connectivity, allowing for a greater number of connected users per device, eliminating the need for additional installations and labor. Acting as mmWave-based mobile hotspot network (MHN), DFA 1163M provides high network security with enough bandwidth for the local population. With a relatively high core count, this 5G uCPE can support both multi-connectivity broadband and loading, allowing users to enjoy stable and speedy Internet connectivity.
Through NEXCOM's innovation, remote communities can now enjoy stable and efficient Internet connectivity without the need for costly cable installations. This solution is a game-changer in connecting the unconnected and bridging the digital divide.
Application Diagram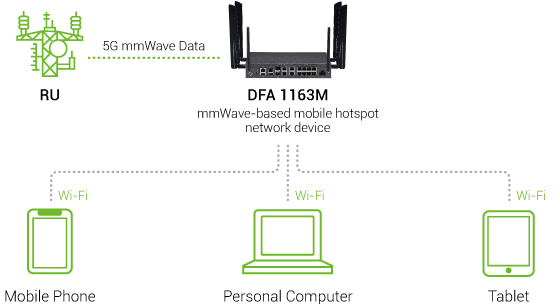 Key Features for Application Needs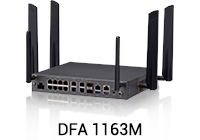 Intel Atom® C3558R/C3758R SoC processor, BGA type
2 x DDR4 ECC RDIMM/UDIMM slots, up to 64GB
1 x 10GbE SFP+ port
12 x RJ45 ports (with optional PoE+ support)
Supports Wi-Fi 6
Supports 4G LTE and 5G FR1 SA/NSA modes
Supports 5G FR2 NSA mode (DFA 1163M only)