Located in the City of Curitiba Brazil, a leader in intelligent transport technology has utilized NEXCOM's VTC 2000 to streamline its bus electronic ticketing system.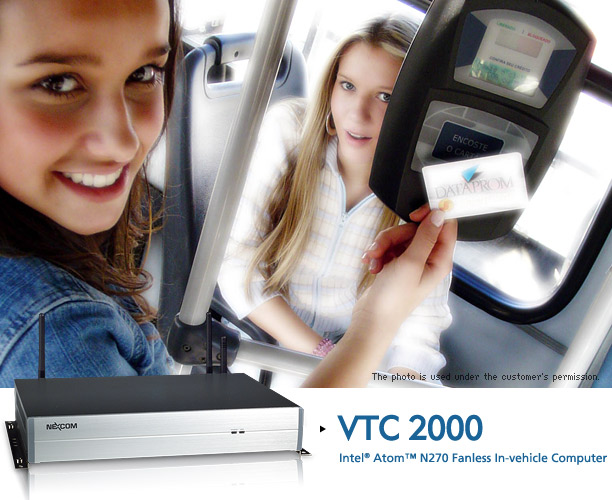 By incorporating VTC 2000 in-vehicle computer into its system, the customer has had more than 4,000 commercial validators (devices that are used to validate smart cards) which have served more than 15 municipalities, including 4 major cities. NEXCOM's in-vehicle computer has therefore become an integral part of a buses electronic ticketing system.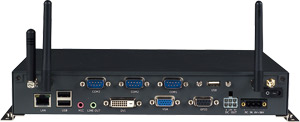 One of the main reasons why the company decided to use NEXCOM's VTC 2000 in-vehicle computer was the 3G connectivity for convenient data transmission and collection. Equipped with GSM/GPRS interface, VTC 2000 enabled the company greater flexibility in terms of data transmission and data analysis.
Another key feature of the VTC 2000 which proved essential to this application was the integrated GPS function, which allowed the user to monitor a buses velocity, position and route; therefore delivering enhanced operational efficiency and control.
During the customers rigorous environmentally testing, VTC 2000 demonstrated its excellent performance which exceeding all the customer's expectations for resistance to vibration, and extreme temperatures.
"Unlike one of the competitions products, NEXCOM's VTC 2000 has proved itself in a variety of environmental conditions. VTC 2000 is the best solution we've ever tested", according to the customer.
NEXCOM's VTC 2000 in-vehicle computer has enabled the company to replace its traditional paper-based ticketing process with a digital system. The system can be utilized to provide data on passenger numbers and travelling behavior; and can therefore provide accurate revenue projections. The main benefit to the passenger is that the system reduces the time taken to purchase a ticket and thus reduces passenger waiting times.