Cargo trucks accurately deliver a large volume of passengers' luggage between different airports terminals without any delay. To ensure the correct route for luggage management, a popular airport in Asia has integrated NEXCOM's VTC 6110 in-vehicle computer into a cargo truck for better navigation management.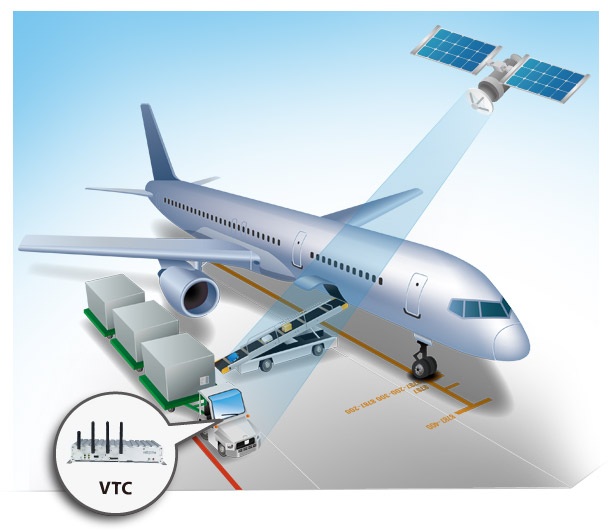 Initially the customer used a conventional PC for this application; however these devices were unable to resist the extreme shock and vibration conditions associated with in-vehicle operation. Therefore the customer wanted a more reliable alternative to a conventional PC, they also wanted a solution that was specifically designed for in-vehicle operation, which could be powered by the vehicles battery and featured wireless connectivity. It was at this point that the customer decided to speak to world leaders in in-vehicle computer technology, NEXCOM, who provided the ideal solution in the form of the VTC 6110 transportation computer.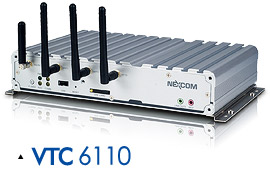 NEXCOM's VTC 6110 transportation computer has passed eMark certification test; a standard which is recognized by the automotive industry covering the safety requirements for in-vehicle operation. In addition, VTC 6110 transportation computer supports smart vehicle function. "The VTC 6110 is designed for vehicle telematics use. To avoid running down a vehicle's battery, the energy efficient VTC 6110 drains very little power from the battery. In addition, the VTC 6110 is capable of detecting the condition of a vehicle battery. If a vehicle's battery is too low, the VTC 6110 will automatically switch itself off." Said the customer.
The most impressive feature of NEXCOM's VTC 6110 car PC for the customer is its maintenance free, fanless design which makes for exceptional reliability. The platform also reduces the need for additional equipment and cabling to connect with external communication devices. Equipped with 3G connectivity, users are able to make calls and transmit data over the air.
The customer is happy not only with robust and reliable computing system, but also with excellent technical support. After using NEXCOM VTC 6110 car PC, NEXCOM has become the customer's No. 1 choice for their telematics projects.