NEXCOM has unveiled a VoIP platform OSA 5130 to overcome network communication quality barriers. This flexible architecture platform will help VoIP vendors successfully expand service whilst overcoming signal distortion, quality impairments and security obstacles.
OSA 5130 houses two full-length PCIe slots in a 1U rackmout chassis. The platform can connect to a VoIP system to traditional landlines and allow rapid packet data transfer when configured with a T1/E1 telephone card. With a second expansion card alongside, the VoIP platform can compress speech, lower latency, decrease jitter, fix packet loss and remove echo, solving major quality issues as conversation proceeds.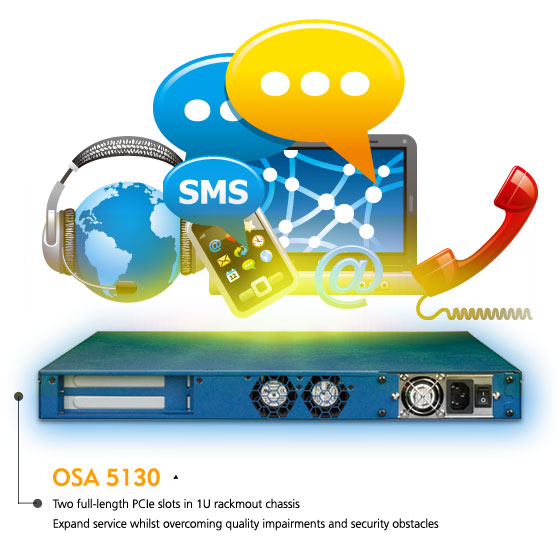 Moreover, OSA 5130 supports a broad spectrum of processors. The platform which adopts Intel® C206 chipset, is compatible with the recently launched Xeon® E3 family, 2nd generation Core™, Pentium®, and Celeron® processors. This means this innovative VoIP system is scalable and can therefore address a broad spectrum of applications.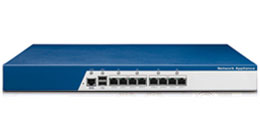 OSA 5130 also simplifies the repair and maintenance process. Managing various systems with same CPU platform at core will make it much easier for maintenance staff to diagnose a fault. In addition, the platform has eight GbE LAN ports, DDR3 memory up to 16GB, one CF expansion slot, and one 3.5" SATA HDD.
Quality of service can pose challenges as VoIP technology becomes part of a unified communications solution that increasingly integrates voice, e-mail, video, fax, instant messages, and mobile service. The architecture of open and flexible OSA 5130 will help vendors to retain the possibility of future upgrade, provide better service, and alleviate the potential quality impact when network communications converge.
Main Feature
Intel® Xeon® E3 family, 2nd Generation Core™, Pentium®, and Celeron® processors
Intel® C206 chipset integrated VGA controller
Support two PCIe slots for VoIP extensibility
8 GbE LAN ports
4 DDR3 1066/1333 memory, up to 16GB
One 3.5" HDD Bay/two 2.5" HDD Bay (Optional)
Support 1+1 redundant power supply
1U 19" rackmount platform with physical dimensions: 430x 450x 44 mm (WxDxH)
Ordering Information
OSA 5130 (P/N:10SV0513000X0)
Support Intel® Xeon™/2nd generation Core™/Pentium® Dual-Core/Celeron®, processor, 4 DDR3 memory slots, 4 PCIe GbE LAN ports, CompactFlash socket, USB ports, VGA port, two PCIe x8 expansion slot, w/o LCM