Vehicles with innate connectivity can replicate connected mobile experience to address the need for in - vehicle infotainment and have considerable market potential. To this end, NEXCOM is planning to roll out a whole new series to turn vehicles an extension of our connected life and bring a new meaning to riding experience.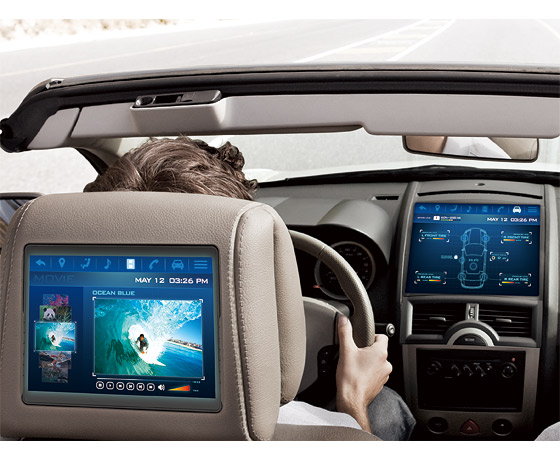 Time is rife for in vehicle infotainment as required technologies are almost all in position. The migration to 4G wireless technology provides fast internet connection for live multimedia streaming. Intel has released platforms featuring decent computing and multimedia processing capabilities, energy efficiency, and wide temperature supports. Mobile operating system Tizen for vehicle applications has also emerged. It appears that a hardware device is the missing piece to complete the vision, and this is where NEXCOM comes in.
A dedicated IVI solution with 7" all-in-one dashboard computer based on Intel processors and Tizen operating system will be developed to target the aftermarket segment of passenger vehicle in the automotive industry.
In the aftermarket segment, a mid-and-high end car stereo system is priced around six to ten hundred US dollars. With similar price tag, IVI solution can provide more functions and better performance to consolidate a wide variety of applications, including navigation, audio/video system, and video recorder onto a single device.
Taking navigation for instance, an IVI solution can advise the best route based on real time traffic and road information and show directions in street or other view mode to help drivers understand their surroundings. Better still, an IVI solution is built based on a computer and allows users to surf the internet, read emails, or enjoy on-demand media services, replicating connected mobile experience in vehicles.
An IVI system with consolidated applications has cost advantage and is a sweet spot for drivers of mid-range vehicles. This year, NEXCOM will release a whole new dedicated IVI solution in select emerging markets.