NEXCOM brings its most innovative security surveillance technologies to this year's CPSE. Showcasing the next generation video compression standard H.265 and introducing several NEXCOM H.265 megapixel IP cameras including NCr-661-VHA, NCi-241-A, and NCo-351-VHA, NEXCOM successfully generates much attention from audiences.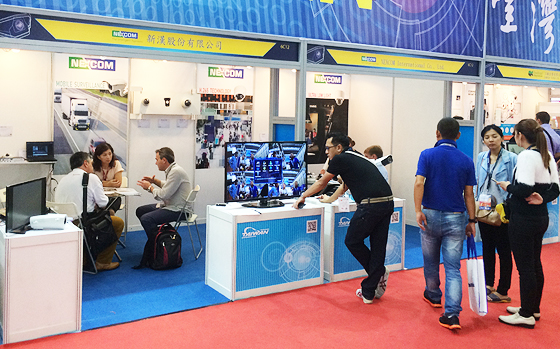 In the field of security surveillance, clear image with high resolution is crucial ; however, this also suggests the recorded file would become larger . Luckily, high-efficiency video coding (HEVC), also known as H.265, can reduce bandwidth for outstanding video compression rate, allowing NEXCOM H.265 megapixel IP cameras to deliver 4K video smoothly without latency. Compared with H.264, the H.265 technology reduces the file size by 50 percent with enhance d camera performance. Among all the other HEVC/H.265 cameras, NEXCOM 5 megapixel IP camera NCr-661-VHA is one of the spotlights at CPSE.
Designed for spacious places like hotel lobby or stadium, NEXCOM's brand new bullet network camera NCr-661-VHA not only supports zoom focus function, but also cutting-edge H.625 technology, which provides smooth 4K video with lower bandwidth . Equipped with 6MP SONY STARVIS progressive scan CMOS sensor, NEXCOM NCr-661-VHA provides high sensitivity and high dynamic range to ensure clear image in light , dark, and even high contrast areas , making it ideal for security surveillance.
For outdoor use, the IP66/67- rated housing design of NCr-661-VHA allows the camera to withstand rain and dust and ensure reliable operation under harsh weather conditions. Additional IK10 rated housing provides protection against vandalism and impact. Moreover, NEXCOM NCr-661-VHA supports wide operating temperature range which further improves the performance and the reliability in extreme cold and hot environments.
Please contact NEXCOM's sales representatives for more information about NEXCOM's intelligent security surveillance solutions.