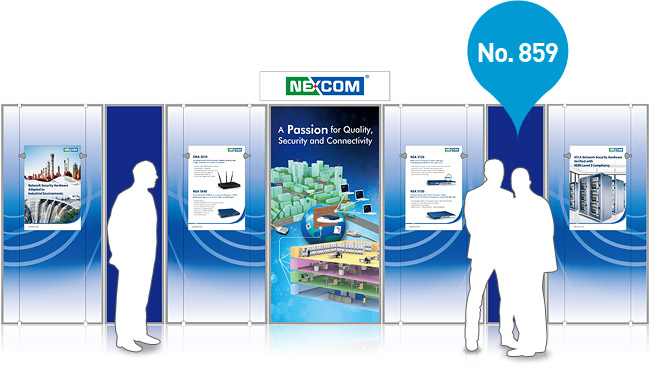 NEXCOM is pleased to announce that we will be exhibiting at RSA Conference 2013 taking place February 25th thru March 1st at the Moscone Center – San Francisco. Join us along with other information security professionals from more than 40 countries around the world and from major industry verticals such as Computer Security, Computer Technology & Communications, Financial Services, Government and Technology at the RSA Conference 2013.
Come learn about IT security's most important issues through first-hand interactions with peers, luminaries and emerging and established companies. As the IT security field continues to grow in importance and influence, RSA Conference plays an integral role in keeping security professionals across the globe connected and educated.
Please be sure to visit NEXCOM's booth#: 859 to view our extensive product showcase with demo units from the following categories: Telecom, Enterprise, Desktop (SOHO/SMB), and Industrial. Speak to our expert staff about which of our latest products and solutions is right for your company needs.
Register now for this event!
Be sure to use the Expo Pass Code: FXE13NEX to register for a complimentary Exhibit Hall Only Pass.
Deadline to redeem Expo Pass Code - Friday, February 22, 2013
Event: RSA Conference
Date/ Time: Tuesday, Feb 26 - 11:00am - 6:00pm
Wednesday, Feb 27 - 11:00am - 6:00 pm
Thursday, Feb 28 - 11:00am - 3:00pm
Location: Moscone Center SF, 747 Howard Street, San Francisco, CA 94103
Booth#: 859