NEXCOM NCr-312 is a mini bullet 3-megapixel IP camera which can see in in the dark. Featuring SR LEDs, NCr-312 provides illumination to ensure image quality while remaining mini in size to make city and building surveillance less invasive. Intended for outdoor use, the NCr-312 can help keep a close watch on including office buildings, tourist attractions, warehouses, and campuses.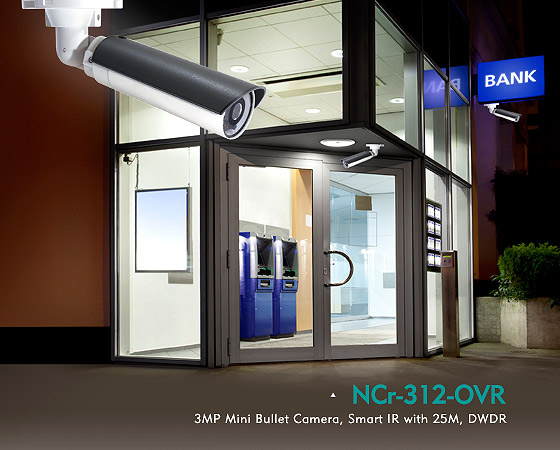 The mini bullet 3-megapixel IP camera NCr-312 supports H.264/MJPEG video compression and region of interest functions. The NCr-312 can generate full HD 1080P images at 30fps with reduced file sizes. The NCr-312 resolves the image quality and image size dilemma to save bandwidth and storage usage for long-time large-area surveillance applications.
The NCr-312 provides Smart IR and digital wide dynamic range (DWDR) functions to record in the dark and against strong backlight. Using SR LEDs, the NCr-312 has 25 meter night vision and can adjust light levels based on the distance between an object and the camera. Also, the SR LEDs have several advantages including a clearer view on the edge of images, 75% energy cut, five times longer lifetime, and smaller in size, compared to cameras using convention IR LEDs.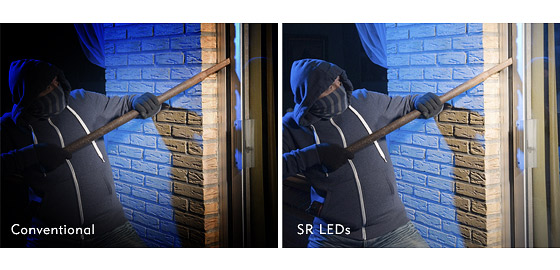 The NCr-312's ability to produce quality images under varying lighting conditions makes it ideal for outdoor use. In addition, the NCr-312 has an IP67 rating and supports wide operating temperature of -20°C~60°C to endure chilly winters and sizzling summers.
Main Features
3MP @20fps, Full HD 1080P @30fps
DWDR
Mini Bullet Design
SR LEDs
Smart IR with 25M
Support -20°C~60°C/-4°F~140°F
Ordering Information
NCr-312-OVR (10HR0031201X0)