Rising along with the Internet of Things (IoT) trend, megapixel IP cameras have become one of the most critical sensors in security surveillance applications for collecting valuable data for big data analytics and business intelligence (BI). At IFSEC 2016, NEXCOM revealed its latest 3D camera BIC-251 and showed visitors how it can help fuel the development of BI for the retail industry. NEXCOM's lineup of megapixel IP cameras featuring ultra-low light technology was also highly sought after for its effective uses in dimly-lit environments.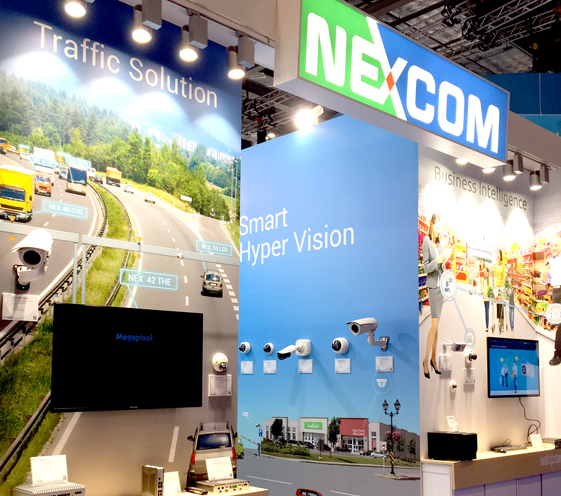 The latest BIC-251 3D time-of-flight (TOF) camera amazed visitors with its TOF sensor that enables it to measure and calculate distance to objects using infrared rays. And with short response time, NEXCOM BIC-251 3D TOF camera offers retailers images with precise data for various intelligent applications such as people counting and in-store traffic analytics. With the great aid of BIC-251, retailers can run retail analytics to comprehensively collect and accurately analyze buying patterns and store operation data, turning raw data into actionable business insights.
At the event, NEXCOM also presented a collection of ultra-low light megapixel IP cameras ranging from entry, mid- to high-end models. Among all the cameras, the 6-megapixel IP camera NCr-661-VHA was well received by visitors for its impressive image clarity. Equipped with 6MP Sony STARVIS progressive scan CMOS sensor, NCr-661-VHA brings enhanced ultra-low light and adaptive IR functionalities to guarantee clear image in light, dark, or even high contrast environments, making it ideal for security surveillance applications. For more information, please contact NEXCOM's sales representatives.