Digitization is sweeping the world at an annual growth rate of 40% and is planned to continue into the next decade. By 2020, the data created and copied annually will reach 44 zettabytes or 44 trillion gigabytes. What cannot be seen is that the online population—including individuals and enterprises—will surge in line with the online activities. Also tremendous opportunities for innovation, for both individuals and enterprises, will be created by all "things"—smart devices—being connected to the Internet worldwide.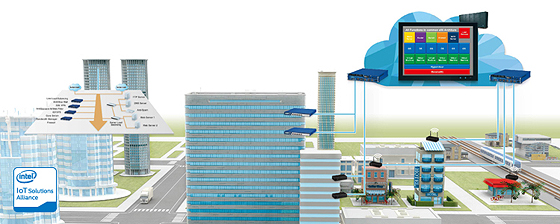 For communication industry, Network functions virtualization (NFV) and the complementary technology, software-defined networking (SDN), represent a transformational change in networking that promises significant cost savings and operational simplicity. The NFV helps telecom carriers, service providers, data centers and even enterprises move away from multiple isolated networks, custom-built equipment, and complex operations. In addition, the flexibility created by SDN/NFV allows field players to respond in a more agile manner to changing business goals and network service demands.
On NEXCOM's webinar, we will deliver a complete solution designated for the implementation of cloud-based security mechanisms under the IoT architecture to help you thrive in next decade. We will also elaborate how a right hardware platform, such as NEXCOM's NSA 7130 or NSA 7135 based on Intel® Xeon® processor E5-2600 v3 product family (formerly codenamed Grantley), allows diverse communication players to decouple network functions from dedicated hardware devices and drive the implement of new network services and functionalities.
We look forward to your participation in this webinar on Sep. 23, 2015 at 8:00 AM PDT (Pacific Daylight Time- Los Angeles, Portland, Seattle, and Vancouver). You can register via the following link:
https://attendee.gotowebinar.com/register/190777730793486082