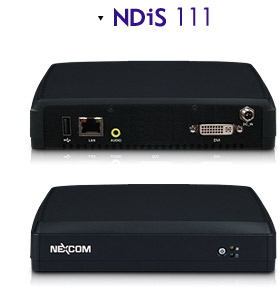 NEXCOM is delighted to introduce NDiS 111 - an Intel® Atom™ E6xx based digital signage player which is targeted at customers looking for affordable entry-level solutions.
Powered by Intel® Atom™ E6xx Series CPU, the top design power (TDP) of E620 Processor only reaches 2.7W, which is considered as very low power consumption compared to other similar designs. In addition, NDiS 111 is equipped with maintenance-free fanless design which reduces moving parts and therefore increases component life span. Users thus benefit from a lower Total Cost of Ownership yet exceptional reliability.
Intel® Atom™ based SoC architecture has the ability to handle Full-HD multimedia content. NDiS 111 utilizes the Intel® Atom™ E620 Series CPU with integrated graphic engines, hardware video decoder and memory controller which enhance graphics performance by up to 50% compared to the previous generations and thus make it the ideal solution for a wide variety of digital signage deployments.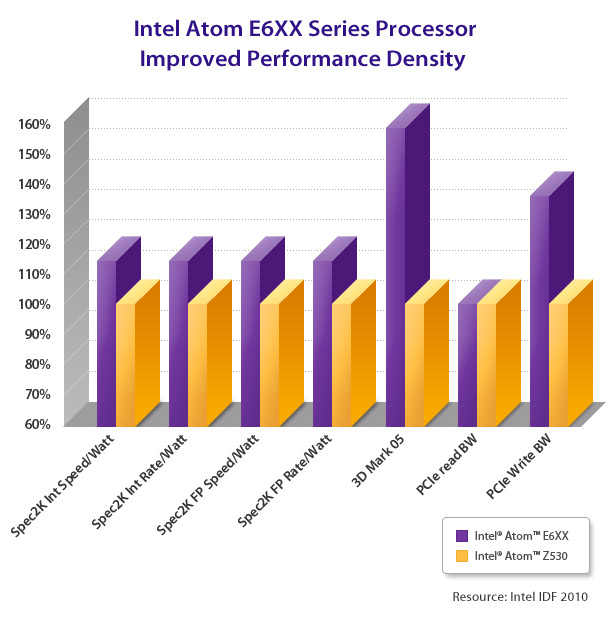 Main Features
Intel® Atom™ E620 Platform
Ultra Low Power Consumption
Slim and Fanless
Full HD Video Playback Support
Hyper-Threading Support
TV Tuner/ WLAN Support
1 x RJ45 with LED for 10/ 100/ 1000 Mbps Ethernet
1 x Line-out, 1 x DVI, 1 x USB
2 x antenna hole for Wi-Fi and TV Tuner
12V DC power in