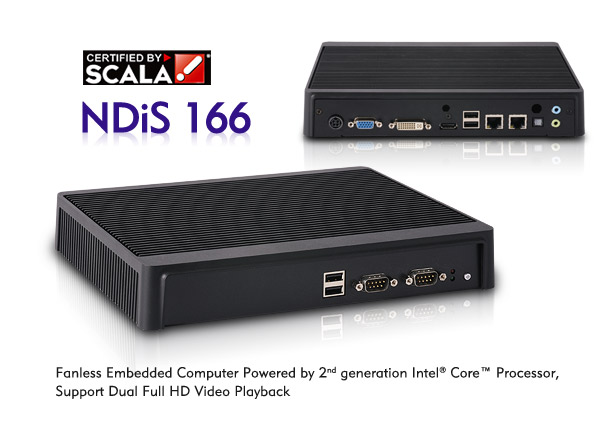 The SCALA certificated digital signage player NDiS 166 creates perfect harmony between a reliable platform and intelligent software. This exceptional partnership enables advertisers to deliver real-time dynamic messages to targeted audiences.
SCALA Certified Player
Equipped with superb technology of Intel® Core™ i3/i5/i7 processor and QM67 chipset, NEXCOM's NDiS 166 fanless singage player is certified by the world-class software provider SCALA. This tango dance by the two companies delivers stunning features including excellent graphic performance, true multimedia handling, ease of implement and 24/7 reliability.
Performance Boosting
In terms of hardware performance, the SCALA certificated player NDiS 166 incorporates an Intel® QM67 Platform Controller Hub (PCH), Intel® Core™ i3/i5/i7 processor and two DDR3 memory sockets up to 8GB. This enhances overall performance by up to 20% and offers a 30% increase in graphics capability compared to the previous generations of Intel CPU. It also assures excellent playback ability to support dual display with Full-HD videos. The industrial fanless design ensures maintenance free and long product lifecycle. In addition, the compact design offers users the flexibility of mounting; therefore, saves the precious space for commercial or public display.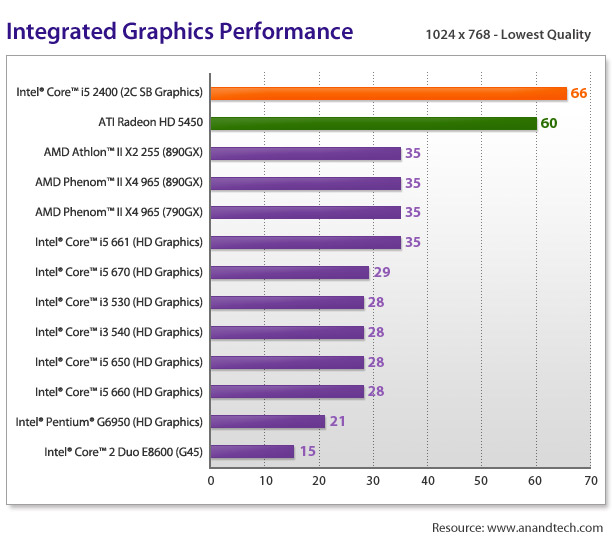 Green Computing
A media player can do more for any business than merely keeping the marketing message up to date. It helps stimulate sales, reduces long-term costs and builds up precious brand equity. And as a global citizen, you also can consider adopting digital signage player to reduce raw materials such as paper and plastic.
Main Features
High performance with Intel® Core i3/i5/i7 professors and QM67 chipset
Impressive graphic capability with Intel® integrated graphics engine
Compact and slim design for space-saving
Fanless design to extend the product lifecycle
Support dual independent display with Full-HD videos
Dual gigabit LAN and WLAN/TV tuner support