As urban population grows at an exponential rate, traffic congestions are becoming more hideous and air and noise pollution more severe. Keeping in mind of environmental sustainability and quality of life, a city in Western Europe has launched a car sharing service, providing rental of electric cars equipped with NEXCOM 7-inch in-vehicle computer IVT-1100 in an effort to reduce private vehicles and CO2 emissions.
NEXCOM 7-inch in-vehicle computer IVT-1100 offers onboard services and support whenever they are needed. When drivers get into vehicles, the IVT-1100 provides personalized experiences by greeting drivers by name and changing radio stations based on individual preference. During the journey, GPS navigation maps and vehicle information, such as battery life, remaining range, and engine speed, are displayed to help drivers move safely and efficiently.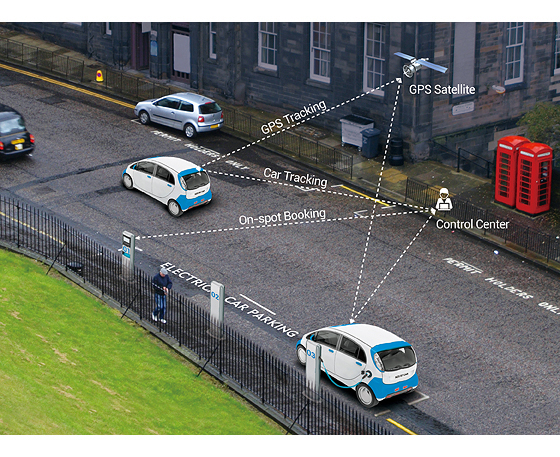 In the case of a vehicle breakdown, flat tire, or any other emergency, a support desk is available 24/7. With a simple press of the emergency button, the 3G-enabled IVT-1100 will connect drivers to the support desk. Finding a parking place is no longer a headache as drivers can book a parking space using the IVT-1100 and easily return vehicles.
Application Diagram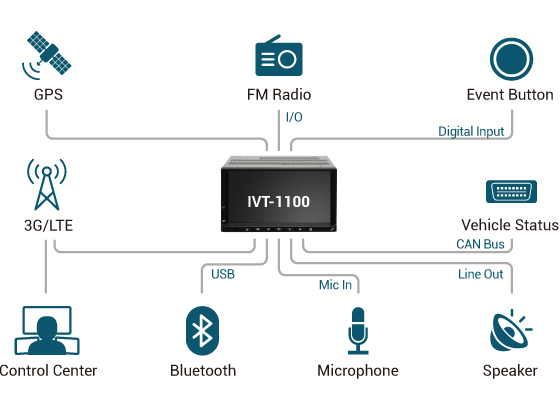 Key Features For Application Needs
6.95" resistive touchscreen for intuitive operations
Power-efficient Intel® Atom™ processor E3815
Double DIN and fanless design to simplify system installation
Connectors for automotive applications to ensure reliable signal transmission
Built-in CAN bus 2.0B to acquire vehicle telematics data
Rich software utilities to accelerate the application development