As a forerunner in industry 4.0, NEXCOM collaborates with the major automation providers to realize industry 4.0 solutions in various segments with the grand launch of Windows® 10 IoT devices. NEXCOM offers a wide array of fanless IoT controllers and gateways catering to needs of automation, rail transportation, digital signage and many more.
Microsoft's latest Windows® 10 IoT is designed for industrial 4.0 applications. It adds a variety of features, such as data protection, remote management, threat protection, secure access, device management, open-source AllJoyn framework, and Azure™ cloud platform.
NEXCOM helps design a cloud plant factory with NISE 50 fanless IoT gateway. Installed with Windows® 10 IoT, NEXCOM NISE 50 further integrates WAGO PLCs to connect a variety of temperature and humidity sensors and I/O. Leveraging Azure™ cloud platforms and Microsoft Power BI for big data analysis, NEXCOM helps built this smart cloud plant factory.
This solution will be demonstrated at Intel Developer Forum 2015 in San Francisco on August 18.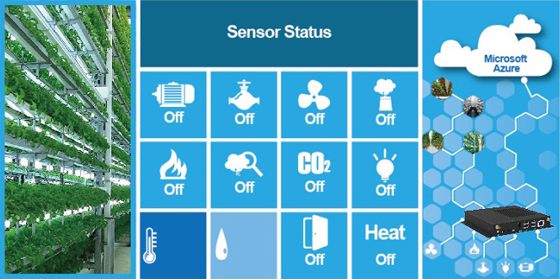 NEXCOM provides Windows® 10 IoT platforms with comprehensive IoT solutions
NEXCOM offers comprehensive hardware platforms and newly designed IoT Studio supporting Windows® 10 IoT. With click-to-connect feature, NEXCOM's IoT Studio provides quick connections linking field sensors, unified data access, and preliminary data analysis based on critical data uploaded to the cloud. Software developers can quickly deploy corresponding applications with efficient, hassle-free installations, enjoying high-performance cloud service.
NEXCOM new generation hardware platforms supporting Windows 10® IoT include
NISE 50C-H
NISE 105/ NISE 106
NISE 2400 series
NIFE 200 series
NISE 3700E series
NISE 3600E
NIFE 300