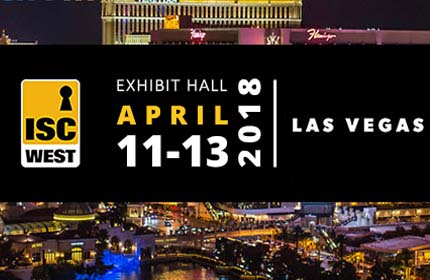 The largest security industry trade show in the US is coming to Sands Expo in Las Vegas from April 11-13, 2018. Guests at ISC West will be able to visit NEXCOM and see a wide range of surveillance solutions, such as 3D, IP and ANPR cameras; mobile, tower and rackmount NVRs; and an Intel-based AIO camera system. Utilizing superb technologies and designed for advanced Intelligent Video Analysis (IVA), NEXCOM's surveillance systems fulfill customer expectations across numerous vertical markets, including retail, banks, warehouses and government buildings; as well as mobile applications, such as police vehicles, fire trucks, school buses and ambulances.
Solutions NEXCOM will showcase
3D cameras with people counting SW
AI surveillance
SYSKAM powered by Intel® processor
Transportation solution with professional ANPR cameras
20MP/8MP multi-image cameras
PoE NVR and various NVR platforms
Intelligent Cyber-Vision System for capturing, processing and transmitting video data
Don't miss out. Click the link for FREE registration and visit NEXCOM at Booth #12135.

Event Details
Expo Dates: April 11-13, 2018
Location: Sands Expo, 201 Sands Avenue, Las Vegas, NV 89169
Booth #: 12135