NEXCOM has launched a new product line, the industrial Wi-Fi solution IWF family, to help establish a reliable, secure and easy-to-manage wireless network. As a complete industrial Wi-Fi solution, the IWF family enables users to establish reliable network communication with industrial and outdoor access points (AP) at field sites whilst managing and securing a network with WLAN controllers in a remote control room.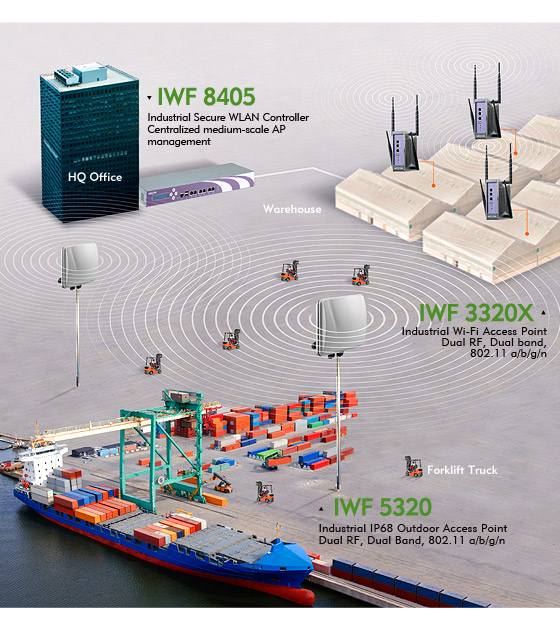 To establish quality and dependable Wi-Fi communication, the IWF family supports the fastest wireless speed of 300Mbps and can expand network capacity with support for Multiple In/Multiple Out (2x2 MIMO) technology. Rugged design and redundancy mechanisms, including dual RFs, antennas, LANs and power supply, are supported to ensure an "always-on" "always-connected" network even when APs are exposed to random vibrations, environmental pollutants and temperature extremes.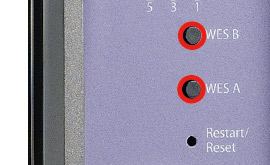 To increase network coverage, the IWF family with wireless distribution system (WDS) function can wirelessly connect neighboring APs within 15 seconds, providing a moving client seamless connection across subnets without requiring users to login again. Meanwhile, the IWF family can balance traffic load to avoid network congestion by limiting the number of the connected client. Remote firmware upgrade, band switch between 2.4 GHz/5 GHz and multiple SSIDs are other useful features designed for network management and optimization.
As security cannot be overlooked in network communication, the IWF family supports WEP, WP2 and WPA2 encryption standards, 802.1X and external RADIUS authentication methods, white/black list, access control list (ACL) and firewall, providing layers and layers of protections to help users tighten network security.
NEXCOM industrial Wi-Fi family comprises industrial Wi-Fi AP IWF 3320X, outdoor AP IWF 5320 and industrial secure WLAN controller IWF 8405. Combine all three products, users can effortlessly construct a quality, extensive and trusted wireless network to boost mobility and productivity in industrial applications.
Ordering Information
IWF 3320X-US (P/N: 10T00332000x0)
Industrial Wi-Fi Access Point, Dual RF, Dual band, 802.11 a/b/g/n
IWF 3320X-EU (P/N: 10T00332001x0)
Industrial Wi-Fi Access Point, Dual RF, Dual band, 802.11 a/b/g/n
IWF 3320X-JP (P/N: 10T00332002x0)
Industrial Wi-Fi Access Point, Dual RF, Dual band, 802.11 a/b/g/n
IWF 5320-US (P/N: 10T00532000x0)
Industrial IP68 Outdoor Access Point, Dual RF, Dual Band, 802.11 a/b/g/n
IWF 5320-EU (P/N: 10T00532001x0)
Industrial IP68 Outdoor Access Point, Dual RF, Dual Band, 802.11 a/b/g/n
IWF 5320-JP (P/N: 10T00532002x0)
Industrial IP68 Outdoor Access Point, Dual RF, Dual Band, 802.11 a/b/g/n
IWF 8405 (P/N: 10T00840500x0)
Industrial Secure WLAN Controller, Centralized medium-scale AP management