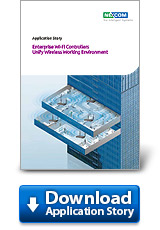 As business expands and mobile tech gadgets flock into the working environment, enterprises need a wireless network that is reliable, secure, manageable, and yet flexible to keep up with their operation and worldwide expansions. Like other enterprises, NEXCOM also faced challenges in building a scalable Wi-Fi infrastructure when its staff numbers increased from about 400 to over 700 and its manufacturing and office space quadrupled during 2011 to 2015.
The existing wireless networking infrastructure struggled to handle the increased bandwidth demands of growing staffs, and lacked flexible security policies to define, restrict and control access of the many different types of BYOD devices. Management of the wireless network was also cumbersome as no centralized management was in place.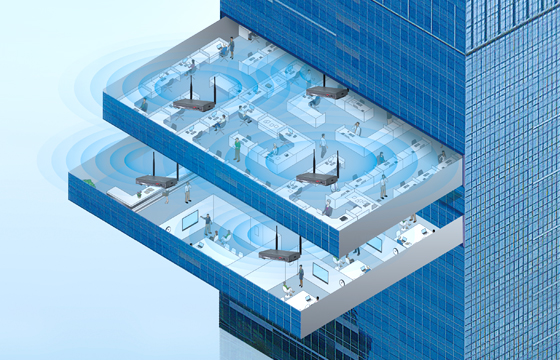 In this use case, NEXCOM shares how to build a high bandwidth, reliable wireless infrastructure with security mechanism to enhance working efficiency and protect confidential information. By leveraging enterprise Wi-Fi controllers, NEXCOM's offices and factory sites can operate under a trusted Wi-Fi infrastructure, integrating into the business operation wirelessly and seamlessly. The secure and robust remote management, monitoring and reporting capabilities offer MIS unparalleled flexibility and efficiency in maintenance, while the wide Wi-Fi coverage and speedy connection provide both staffs and guests a convenient and reliable internet access at anywhere and anytime.
To read the full story, please download the PDF.