The Trend
In the primary sector, the use of smart agriculture management with modern technology and business intelligence is becoming ever more important in providing energy-efficient food production. Global warming has given rise to the food resource crisis and placed the agriculture industry under great pressure. Agriculturists need more efficient methods to maximize harvest yields as arable land is in decline.
In the mining sector, modern mining management systems use a central dispatch controller to monitor all truck and equipment activities within a mine operation.

In sea shipment, a combination of labor shortages, COVID-19 shutdowns and rise in demand for the holiday season created a perfect storm of port management issues, resulting in a flood of container ships waiting to access ports.
In public works, vehicle telematics is used to provide residents with up-to-the-minute reports by managing and monitoring vehicle locations, service routes, and work progress.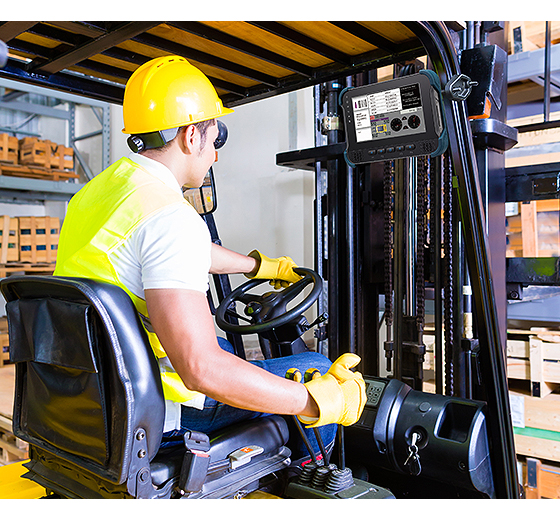 The Challenge
In the primary sector, increasing temperatures, drought conditions, urbanizations, rise in population, and decrease in arable land are just a few factors pushing the need for optimal growth and performance of agriculture. Farm vehicles require GPS and sensor technology in order to follow turn-by-turn navigation and steer automatically, without missing an area in the crop field so they can effectively and efficiently distribute seed and fertilizer.
In the mining sector, heavy machinery may travel out of predefined routes or fall behind schedule.
In sea shipment, container ships are double or even triple in size compared with ships from 10 years ago. This causes a bottleneck in unloading the ships as more trucks, trains and warehouses are needed to move and store the cargo.
In public works, local municipalities must ensure and verify the execution of service plans, and make information on public works activity accessible to its residents. Residents must be able to check updates online and not be left in the dark, sometimes quite literally.
NEXCOM Solution
To tackle the challenge, NEXCOM has launched VMC 220, a robust design terminal gateway functioning as a human machine interface with data visualization and control. It is a based on high-performance Arm® Cortex®-A53 Quad Core and efficient Cortex-M4 MCU architecture and currently in the process of achieving Arm SytemReady-IR certification. Being SystemReady-IR certified is a building block of a Arm's industry-wide initiative Project Cassini, which aims to ensure cloud-native experiences across a diverse and secure IoT edge ecosystem.
The segment use cases for VMC 220 focus on raw material management, logistic management and fleet management as the intelligent endpoint for smart city infrastructure. Digitalization—using digital technology to collect data, establish trends and make better business decisions—and combining connected devices with IoT-based solutions, can help to overcome issues of limited resources, navigation, bottlenecks in logistics and visibility in day-to-day operations. End-to-end clarity on the status of the equipment enables improved decision-making, increases asset reliability, and also improves the people and process efficiency. With the advances in technology, mature organizations have heavy machinery that is computerized, automated and enabled with connectivity and big data analytics, which increases the efficiency of the overall product development process.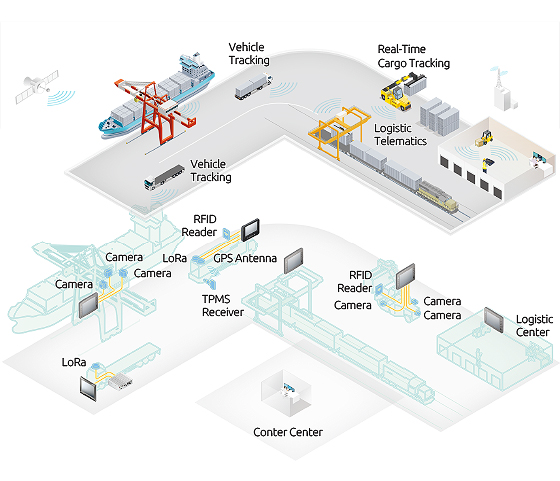 .
Conclusion
VMC 220, 8-inch all-in-one robust vehicle mount computer, is designed for material handling, port logistics, warehousing, and fleet management. It includes the latest NXP i.MX8M Quad processor, and with SystemReady-IR certification in progress, the Arm platform will "just work" with generic operating systems, as customers expect with traditional architectures.
VMC 220

8" Rugged Vehicle Mount Computer
with NXP i.MX 8M Quad Processor, IK08 Projected Capacitive Touch Screen and IP65

8" TFT LCD monitor with projected capacitive touch screen
Built-in NXP i.MX 8M Quad low-power processor, up to 1.3 GHz
IPS LCD with wide viewing angle and resolution 1280 x 720
Sunlight readable capability: 1,000nits LCD brightness
Complete IP65 waterproof
Touch panel cover thickness 3mm for IK08 protection
Back-up battery for approx. 20 min of operation (optional)
Take a minute and tell us what you think!