A connected manufacturing operation with integrated data could arguably be the scenario every plant should strive for in a world with ubiquitous digital technology. There are no shortage of examples of innovative companies that adopts IoT to increase asset utilization, improve energy management, achieve predictive maintenance, track inventory, minimize downtime, and integrate remote operation. IIoT also unveils a dawning new era of automaton, and M2M spawns a new generation of manufacturing. With one of the traditional factors blighting the effectiveness of automatic control being the unknown of the internal gears' operational efficiency of the headless equipment; though not necessarily a silver bullet, IoT gateways can extract those unknowns to cloud servers for further diagnosis so preemptive fault-prevention actions can be taken. The potential benefit of renovating manufacturing with the combination of IoT and automation is huge.
NEXCOM has developed the IoT gateway solution to build seamless end-to end connection for Industry 4.0 (see figure 1). Aimed to address the last mile challenge in the IIoT, NEXCOM IoT gateway solution supports five communication standards including Modbus® TCP/IP and Modbus® RTU, PROFINET®, PROFIBUS®, EtherNet/IP™, and OPC UA, and is pre-installed with NEXCOM IoT Studio software for simplified network configuration. By connecting PLC control systems to cloud platforms, NEXCOM IoT gateway solution epitomizes an interoperable network architecture for transferring operational field data to the cloud to deliver the benefits of big data analysis and remote management.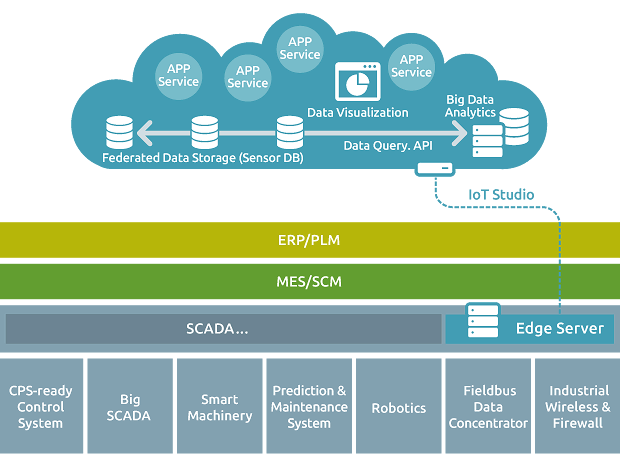 Figure 1. NEXCOM IAS solutions toward industry 4.0
NEXCOM provides tailor-made solutions with its PC-based total plant automation control systems. By embracing automation technology (AT) and information technology (IT), NEXOM solutions are poised for Industry 4.0, which is built on the foundation of the convergence of physical things and the cyber world, and the Internet of Things (IoT). NEXCOM solutions are capable of performing both continuous and discrete control utilizing CODESYS Control and SoftMotion based on the IEC61131-3 programming standard and networking technologies including EtherCAT, fieldbus, and industrial internet. By utilizing information technology, a Wi-Fi mesh AP can construct a seamless wireless network over which IoT gateways can transmit machine-generated parameters in a plant to cloud servers; with the deployment of industrial firewalls, like NEXCON IFA 3610, the protection against unauthorized intruders is secured. By analyzing the collected raw data, data scientists can probe equipment efficiency and identify meaningful patterns to predict maintenance requirements. A scenario is presented in this article.
On a field level, a system is made up of NEXCOM's fanless platforms based on low-power consumption, high-performance Intel® processors with multi-core and Hyper-Threading (HT) technologies. The controller NIFE 100 is powered by onboard dual-core Intel® Atom™ processor E3826, clocking at 1.46GHz and with 1M cache, and suitable to operate at a temperature of up to 70 degree Celsius; the panel PC (IPPC) based on dual-core Intel® Atom™ processor D2550, clocking at 1.86GHz and with 1M cache, can survive at up to 60 degree Celsius; the IoT gateways Intel® Atom™-based NIFE 101 and NISE 50 are capable of multi-protocol conversion to extract internal parameters from plant equipment and can wirelessly transmit them to cloud servers through IWF6330M, a Wi-Fi mesh access point (AP). Both IoT gateways integrate Intel-certified Moon Island 3.0 BSP.
A third-party PLC can be interfaced with the data concentrator NISE 300, which is based on dual-core 4th generation Intel® Core™ i5-4402E processor clocking at 1.6GHz and with 3M cache, and uses Modbus and fieldbus protocols.
To eliminate network security concerns on the field level, unsolicited intruders could be warded off by the broadband-capable firewall IFA 3610. It provides multi-port router with VPN function, stateful packet inspection, denial-of-service (DoS)/distributed denial-of-service (DDoS) protection, intrusion prevention, port scan detection, and real-time alerts.
In a situation when both auto and semi-auto control configuration are needed, eSMART series provides high quality graphic display, and its companion client-server-based software JMobile increases the mobility in a factory.
On the level of operation, monitoring, and MES/ERP, customers who prefer quietness can choose fanless computer NISE 3700 using quad-core Inte® Core™ i7 processor. Others can choose the 4U rack-mount PBOX 520A based on Intel® Core™ i7/ i5/i3, and Celeron® processors. Both NISE 3700 and PBOX 520A are suitable for SCADA, MES, and ERP applications. The required Supervisory Control and Data Acquisition (SCADA) software features differ based on user's preference; one example herein is CitectSCADA.
Intelligent Future under Digital Infrastructure
Dedicated to an intelligent future, NEXCOM offers a full range of products to help lay the groundwork for a digital infrastructure. Within this infrastructure, real-time raw data generated on a field site will flow to a backend system where it can to be monitored and translated into valuable information, allowing executives to make insightful decisions and therefore to increase competitiveness in industry.
As technology advances, product innovation and asset and operation optimization are the leading forces behind Big Data and analytics initiatives. NEXCOM's IoT Automation System is able to feed cloud servers with plant operational data, such as clickstreams to monitor operators' activities; alarm text messages to alert abnormal conditions; sensor data from field sites to analyze and predict equipment maintenance; and GPS geolocation data to swiftly locate equipment in question. A variety of users can benefit from this system: manufacturers who need to expand their existing system with an incremental approach; system integrators who need the flexibility to construct a bespoke system; and marque vendors who need to supplement their rigid product portfolio to meet bid specifications.
IoT Automation System