Anyone traveling to or from the Airport in the United States would be aware of SuperShuttle International Inc. This company provides shared ride shuttle services in 33 majoy airports and carries more than eight million passengers a year. Now SuperShuttle has partnered with NEXCOM to deploy the Mobile Tablet PCs to its franchise drivers. Customers will experience improving convenience and enjoy pleasant ride with Supershuttle.
"We think the NEXCOM Mobile Tablet PC is a real game changer for our customers and our drivers creating a seamless customer service experience for our franchise drivers and the customers alike," said Mike Hogan Chief Information Officer for SuperShuttle International and Veolia Transportation.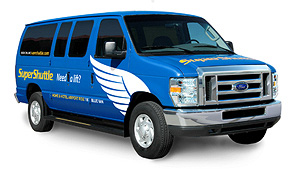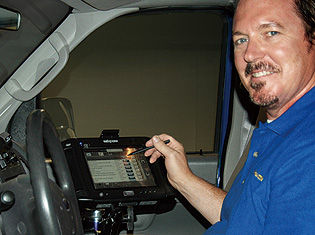 This tablet is meant for all its franchise drivers in order to enhance their services with these following applications:
Prompt Pickup Service
The mobile tablet PC, MRC 2100, is equipped with GSM, GPRS, HSDPA, WCDMA Wi-Fi and Bluetooth, thereby SuperShuttle's drivers will be able to get in touch anytime they want and everywhere they go. The pickup location is updated on the tablet as soon as the individual secured the reservation. Along with the Geospatial Navigation toolkit provided by Telogis Geobase, the system can automatically optimize routes in timely fashion.
Large Screen for Ultimate Navigation
The 8.4" rugged and sunlight readable touch screen is perfect for displaying maps and detailed information about reservations. It will cut down on driver distraction allowing drivers to focus on the road and the customer experience.
Convenient In-Vehicle POS Service
The Tablet PC has Bluetooth connectivity to a mobile printer as well as to a credit card swiper, allowing prepaid tickets, vouchers and promotional discounts all scanned into the system thus saving time and enabling the drivers to easily swipe credit cards, print the receipts, and easily record the signatures of the customers.
So the here we have another example of how tablet PCs have permeated our everyday lives.