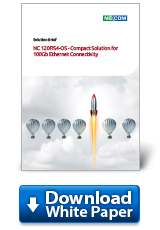 Trend
The advent of 5G has brought great changes to people's lives and to the world around them; the networking industry is no exception. It means that most data traffic will now flow via 5G networks, which feature two main advantages: high broadband and ultra-low latency. While high broadband increases the speeds of data transfer, ultra-low latency allows big data packets to be transferred with very low tolerance for delay, close to real-time operations. The booming development of the Internet has resulted in explosive numbers of users, usage types and bandwidth, while growing demands of mobile networks, IoT, cloud computing and wireless transmission continue to push traffic to new peaks.
High performance networking appliances installed in data centers are required to be flexible and able to support different scenarios based on use purpose. They are designed to operate differently for NFVI, MEC, CDN, SD-WAN uCPE and Ethernet security uses. The growth of the data center has driven demands for more bandwidth and the transmission itself takes higher network capacity, which has spiked traffic volume by four times. Fiber optic network is crucial in delivering highly efficient services, which further pushes up industrial demands for 100GbE connectivity.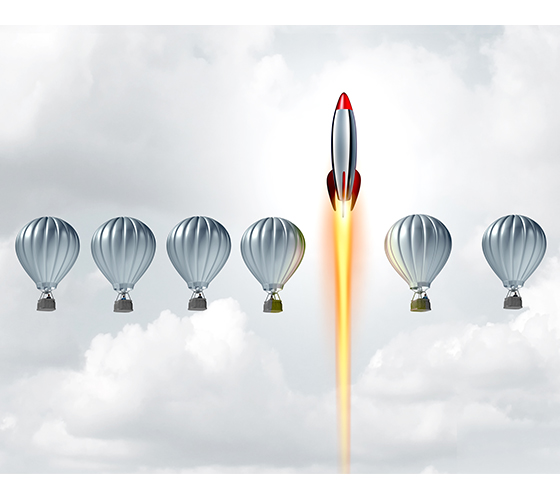 Challenge
To follow the latest tendencies and to cover massive data traffic with low-latency and high bandwidth, the demand for LAN modules featuring higher speeds is also growing, causing a large selection of LAN modules with different link speed throughput to be widely available on the global market.
As a matter of fact, all high-end appliances in a server room are designed according to a standard form factor, and are always 19 inches wide. Hence, maximum quantity of LAN modules slots are 4 for 1U, 8 for 2U etc. However, it is-well-known that single LAN module can occupy 1, 2 or even 4 slots at a time. 100GbE LAN modules became more and more common within the industry, but most of them are designed with double width, meaning 1 LAN module occupies 2 slots at a time. Therefore, maximum 2 pieces could be installed per 1U rackmount, and in this case max throughput will not exceed 200Gb, which is not quite enough anymore.
Hardware design has already achieved the stage when 100GbE LAN modules are no longer a know-how. Technology leaders are now looking for new ways to improve data transmission efficiency and to off-load CPU. These improvements are as important as space saving design wise. It is always a challenge to reduce the size, but also to keep the functionality makes it even more difficult.
With years of effort, the 100GbE standard is already well established, along with solid technological breakthroughs, as well as 100GbE products available on the market from major vendors. However, challenges are still ahead: transmission could be more efficient and system CPU workload needs to be offset.
NEXCOM Solution
With its multitalented expertise, NEXCOM can optimize Ethernet performance to double max throughput per appliance by compacting hardware design. NC 120FIS4-OS is a new LAN module with a standard single slot form factor, supporting 100GbE Ethernet throughput. This means that a common 1U rackmount with 4 slots for LAN modules and using NC 120FIS4-OS can now have max throughput up to 400Gb.
To respond to this growing demand in high-speed transmission and computing, as well as higher penetration of 100GbE, NEXCOM launched 100GbE QSFP28 Ethernet Network Module NC 120FIS4-OS. Featuring an Intel® Ethernet Controller E810-CAM2, this appliance could pair up with NSA 7150 (Intel Whitley Platform) through PCIe 4.0 x16, building a cloud and edge computing platform of tremendous performance and flexibility. Targeting 5G public network and enterprise network scenarios, NEXCOM NC 120FIS4-OS offers an optimal solution that is both comprehensive and flexible in deployment.
NC 120FIS4-OS supports two Ethernet ports with 100 Gb/s throughput (for each Tx and Rx), virtualization by enhanced SR-IOV with up to 256 VFs and backward compatibility VF driver, QoS, and RDMA (iWARP and RoCEv2). Fully tested and optimized for Intel® platforms, the built-in Intel® Ethernet Controller E810-CAM2 guarantees the highest compatibility with Intel® ICX systems, fending off potential issues that devices are incompatible.
Conclusion
NC 120FIS4-OS can be widely adopted in high performance appliances deployed in 5G infrastructure to meet different usage scenarios. As with all NEXCOM LAN modules (above 10G), its performance has been optimized by DPDK for Network Functions Virtualization acceleration, advanced packet forwarding, and highly-efficient packet processing, which greatly improve system performance and offset CPU workload.
NC 120FIS4-OS

Intel® Ethernet Controller E810 Series with 2 x 100GbE Fiber Ports

Controller: Intel® E810-CAM2
Interface: PCIe4 x16
2 x 100GbE QSFP28 ports
Performance: BERT better than 10-12
PCBA dimension: 165.5 x 71.3 mm
PCBA with LAN tray dimension: 170 x 79.9 x 39.9 mm
| | | | | | |
| --- | --- | --- | --- | --- | --- |
| Model | Controller | Bypass | Link Speed | Media Type | I/O ports |
| NC 120FIS4-OS | Intel® E810-CAM2 | None | 100G | Fiber | 2 x QSFP28 |