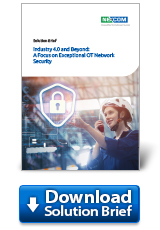 Industry 4.0 Trends and Role of OT Networks
Industry 4.0 is ushering in a transformative era in manufacturing and production. The integration of digital technologies, artificial intelligence, Internet of Things (IoT) devices, and data analytics is shaping the future of industry worldwide.
A major trend defining the future of technology integration in manufacturing and the transformation of industrial processes is the implementation of Operational Technology (OT) networks. In contrast to traditional Information Technology (IT) networks, which primarily transmit data and information, OT networks are focused on the control and automation of physical operations, which collect vast amounts of actionable intelligence in real time, Figure 1. Example of mission-oriented smart factory network segregation. including data from industrial equipment on the manufacturing floor. This data provides valuable insights into machine performance, production efficiency, and predictive maintenance requirements in real-time.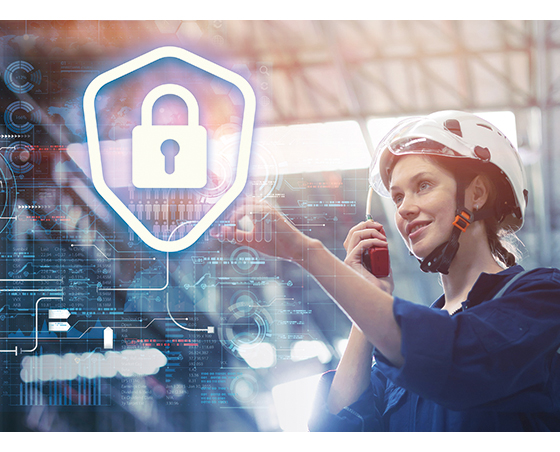 OT Network Integration and Its Security Challenges
As OT networks in manufacturing become increasingly interconnected and more reliant on digital technology, they also become more susceptible to cyber threats. Industry 4.0 emphasizes the need for robust cybersecurity measures within OT networks. Security protocols such as network segmentation, firewalls, intrusion detection systems, and encryption techniques must be implemented to safeguard critical industrial processes from cyber-attacks.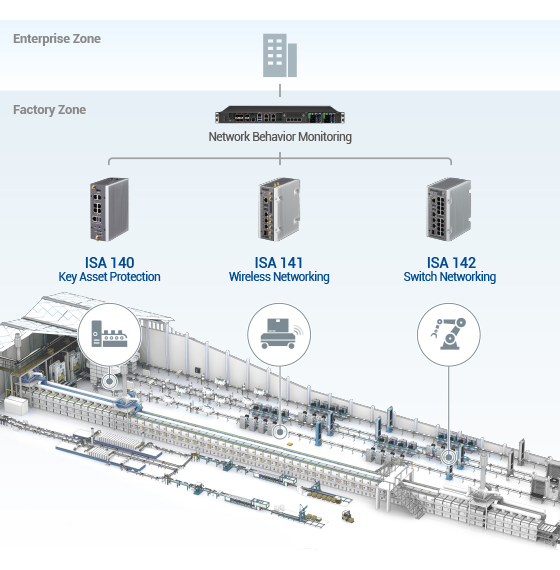 Figure 1. Example of mission-oriented smart factory network segregation.
One of the primary challenges in safeguarding OT networks from cyber threats lies in the prevalence of legacy industrial equipment still in use. Many of these systems were not designed with cybersecurity in mind and therefore lack the essential security features that new equipment is designed to incorporate. This creates tremendous efforts for IT personnel to set up good security coverage in the factory brownfields. In addition, updating these older systems to align with modern security protocols can be a daunting task that often requires delicate integration requirements designed to avoid disrupting manufacturing operations.
Another security challenge that can impact OT networks is insider threats. In manufacturing and production, similar to other industries impacted by this type of security challenge, employees or contractors with access to critical systems can compromise security either intentionally or inadvertently. Security breaches like these can lead to severe consequences, including data breaches and operational disruptions. The potential long-term effects of such incidents highlights the need for stringent access controls and continuous monitoring to reduce the chance of cyber incidents related to internal access.
In light of these immense challenges, organizations must adopt comprehensive cybersecurity strategies tailored specifically for OT environments. The proactive protection of OT networks today is not merely a matter of technological enhancement, but a crucial step in preserving the integrity, efficiency, and reputation of companies working in the manufacturing industry within an increasingly digital landscape.
The NEXCOM OT Security Solution
In response to the ongoing digitalization of manufacturing processes and the expansion of industrial IoT applications worldwide, NEXCOM has developed an OT security-specific product line created to enhance and protect Industry 4.0 operations. Designed to help smart factories build and sustain reliable connectivity now and in the future, the ISA Series includes three mission-oriented appliances:
ISA 140 – IoT security gateway;
ISA 141 – Dual 5G/Wi-Fi security router;
ISA 142 – High-density security gateway and switch.
The series is powered by Intel Atom® x6000E Series processors and built to meet the dynamic needs of industrial environments, including working within high temperature ranges and providing strong protections against dust and debris. In addition, NEXCOM's embedded Out-ofband (OOB) management feature simplifies device monitoring and management, including allowing remote actions like powering on, shutting down, and rebooting. This functionality eliminates the need for factory IT staff to physically access devices, reducing the impact to manufacturing operations when the technology is located in hard-to-reach areas.
The ISA 140 is an entry-level OT security appliance powered by the Intel dual-core Atom® x6212RE processor. This compact and fanless device includes six 1GbE ports for network connectivity, including one bypass pair. The bypass pair blocks Ethernet traffic from entering the system or redirects it to another system in the event of a system crash or cyberattack.
It is a perfect appliance for smallerscale deployment and can connect up to six industrial devices (PLC, product line machines). The ISA 140 acts as an additional protective barrier for proprietary equipment that lacks updated cybersecurity software. It works to secure essential assets and isolates network segments, preventing the spread of potential threats throughout the rest of the network.
The ISA 141 is a mainstream OT security appliance with wireless broadband capabilities. It is powered by Intel's quad-core Atom® x6413E processor and equipped with three 1GbE ports for network connectivity, with one combo port. The ISA 141 features dual Wi-Fi 6E and dual 5G connectivity for wireless protection for OT machines, IoT sensors, AGV/AMR, and other Industrial Internet of Things (IIoT) devices.
When supporting a smart factory environment, the ISA 141 offers simultaneous 5G data connections for uninterrupted internet access and load balancing, ensuring zero internet downtime. Its dual Wi-Fi functionality supports both Access Point (AP) and mesh modes, seamlessly connecting IIoT devices and facilitating protected data exchange.
The ISA 142 is a powerful OT security appliance with the ability to switch capabilities to support large-scale deployments and delay-sensitive communication between critical devices. Similar to the ISA 141, it is driven by Intel's quad-core Atom® x6413E processor and incorporates three 1GbE ports. However, the ISA 142 boasts an expanded port count, delivering an additional sixteen switch ports for enhanced connectivity and scalability.
The ISA 142 can be deployed in densely packed spaces with up to 16 missioncritical assets that require an additional layer of security. It also leverages Time- Sensitive Networking (TSN) technology to transmit data packets predictably and reliably, without delays or variations in delivery times.
Together the NEXCOM ISA Series delivers a complete cyber security solution, providing robust support to diverse applications within Industry 4.0. In a smart factory, protecting key assets, segmenting essential network services, and delivering dependable wireless connectivity is now available with NEXCOM's ISA Series, built for smart manufacturers worldwide.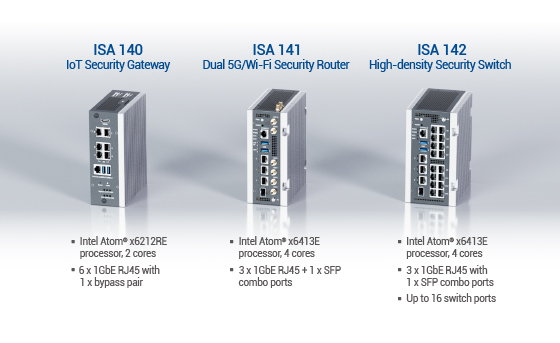 Figure 2. NEXCOM OT security product portfolio.
The Future of OT Networks and Smart Manufacturing
OT networks have become an essential part of smart manufacturing for a variety of industries around the world. But these networks are becoming increasingly vulnerable to a barrage of cyber threats, a major challenge for companies, security professionals, and the clients they support. Security threats like malware, ransomware, and phishing attacks continue to pose significant risk to manufacturers, and as OT systems become more interconnected, that risk is growing.
Securing sensitive industrial data is of utmost importance to Industry 4.0. This data encompasses proprietary information, production details, and intellectual property. Unauthorized access not only jeopardizes the integrity of this important data, but it can also lead to significant financial losses and erode a company's competitive advantage. When data breaches involve customer data, partners and clients may reconsider future work with the company as well.
NEXCOM developed the ISA product series to help companies protect smart manufacturing operations against the growing threat of cyber attacks and to prevent unauthorized access, data manipulation, and system downtime. Three NEXCOM products – ISA 140, ISA 141, ISA 142 – are tailored specifically to deliver robust security features and work effectively within challenging manufacturing environments. Each product provides a specific focus designed to support Industry 4.0: IoT security gateway (ISA 140), dual 5G/Wi-Fi security router (ISA 141), and high-density security gateway and switch (ISA 142).

Intel, the Intel logo, and other Intel marks are trademarks of Intel Corporation or its subsidiaries.