TVIP-Director, Aitek's platform for the management and transmission of multimedia contents based on NEXCOM
NDiS 161 Digital Signage Player has been chosen for the new ISOLATUA® digital communication system, designed and developed by VIENORD, a company of the FNM Group.
The system, designed by a team of companies led by the HPNG group, established in Brescia, is based on the starting up of over 500 digital totems and LCD displays in the railway stations of the FERROVIENORD rail network, for the transmission of passenger information, entertainment contents and advertisements.
Thanks to the technological partnership with Fida SpA, a leading company in the production of outdoor monitors and supplier of the totems and display screens installed at the FERROVIENORD stations, it was possible to integrate the player within the equipment structure, with significant savings in installation and maintenance costs.
The platform allows to activate new, high-impact communication channels towards significant flows of users (an average of over 400 thousands passengers per day in the 8 stations, scattered across Milan downtown, the hinterland and the North-West of Lombardia).
TVIP-Director is Aitek's platform for Digital Signage that allows to build up TV-like channels according to the allnews typical format. It is an end-to-end modular and complete solution, consisting of ingestion applications integrated in high-performance servers and multimedia players with embedded software for LCD displays management. A content-and-asset management application allows the management of live/recorded contents (movies, videoclips, flashes, etc.) and textual information (messages, slideshows, feed rss), broadcasting on the players and the sending of streams and contents on the displays network.
About AITEK SpA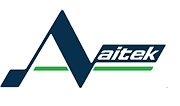 Aitek SpA designs and develops Information Technology solutions for traffic control, video surveillance over IP, video analysis, digital signage and multimedia. Aitek's solutions can be easily integrated and customized and offer the Customers and the Market a real competitive advantage based on technological innovation. A dynamic, professional and qualified staff, constantly updated, supports Aitek's Customers over the whole production cycle. With its long-established presence on national and international markets, its partnerships with big companies and its constant attention to technological innovations, Aitek is the ideal partner to face and overcome the challenges of an increasingly competitive market. Since 1999 Aitek's Quality Management System is certified according to ISO 9001.
For more information and product details please visit: www.aitek.it
About VIENORD

VIENORD is a company of FNM, Lombardia's main integrated group in transportation and mobility and second player in Italy in its business sector. Its mission is to develop the commercial potential of rail and road public transport. In further detail, VIENORD supplies services for public transport commercialization, improvement of railway stations commercial value, infomobility and both strategic and product's communication. ISOLATUA® is an integrated system, answering the requirements of an evolving market, through:
The development and upgrading of railway stations, according to passengers' safety and comfort requirements
The exploitation of the commercial potential of the railway stations, seen as a communication channels towards significant consumers' flows
The development and management of new channels for the spreading of service, institutional and commercial information.
For more information and details please visit:
www.vienord.it
About NEXCOM

Founded in November 1992, NEXCOM has successfully emerged as a market leader in the fields of digital signage, Mobile Computing, industrial and embedded computing, and network security appliances.
To succeed in this emulous industry, great products need to be complimented by speed-to-market, competitive costs, and outstanding services.
Hence in October, 2007, NEXCOM re-organized the Sales Center into three business units: Industrial Computing Solutions (ICS), Mobile Computing Solutions(MCS), plus Network and Communication Solutions(NCS).
NEXCOM' s core value is to provide Time-to-Solution products and to conduct Service-to-Market business model working closely with global partners, providing services of customization, global logistics, local access, and real-time technical support.
For more information and details please visit: www.nexcom.eu
About FIDA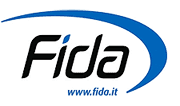 Fida SpA is Italy's leading company in the production of monitors and outdoor display systems for digital signage and public information display. Besides FERROVIENORD network, Fida SpA has realized the biggest and most important video communication systems in Italy, such as the GrandiStazioni and the CentoStazioni networks, with almost 3000 displays over the whole Italian territory. EXENTIA displays and totems, installed at the FERROVIENORD stations, are the top models of Fida's production and have been expressly designed for outdoor installation and unattended location. Besides being IP55-certified and provided with protection against vandalism, they can be customized according to the customers' requirements. EXENTIA displays are the thinner and most elegant outdoor display systems available on the market. For more information and product details please visit: www.fida.it