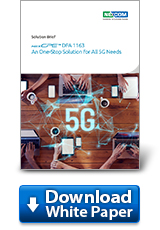 The Trend
As the 5G networks continue to make headway, high bandwidth has finally come to the point where demands for FWA are surging on a large scale. With a growing number of users enjoying the 5G experiences on their phones, and bandwidth shared among family members is beyond satisfactory, conventional fixed-line Internet connectivity has obviously lost its appeal for households. Now the same is happening to the small and medium-sized businesses (SMBs).
Fixed Wireless Access (FWA) offers an alternative access to 5G service with undeniable advantages over traditional fixed-line access. Replacing the wired connection with wireless, FWA promises shorter time in deployment and less investment in cable infrastructure, together with greater bandwidth, higher reliability and lower latency. Higher bandwidth also means more users online and available services simultaneously, which was only possible through fixed line broadband in the past for better user experiences, such as video conferences, webinars, etc.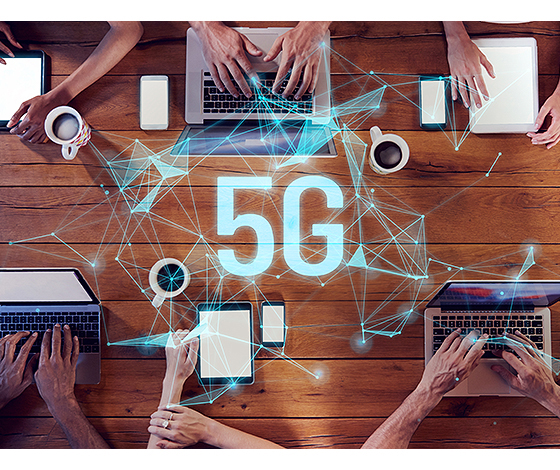 The Challenge
uCPE (Universal Customer Premises Equipment) allows service providers and system integrators to deploy virtual network functions (VNF) and services quickly and effectively. It means the hardware platform offers a shared computing resource pool for various network functions to work, virtually, and in orchestration. Different VNF calls for different resources in the pool. The lack of a certain hardware resource will inevitably impact a certain VNF on its performance or efficiency. This explains why we cannot expect 5G network services to comply with requirements if uCPEs with 5G network capabilities are not deployed in the first place.
uCPEs built for 4G network support may come up short when put to 5G applications. Take 5G network capabilities as an example, it refers not only to how well an uCPE could manage the traffic, but also how well it could work together with other devices on 5G communications. Also, to accommodate the ever growing traffic load and virtualized services, efficient management of CPU resources should also be among the performance metrics of uCPEs for effective 5G connectivity.
NEXCOM Solution
Rising to the challenge, NEXCOM has launched a new generation of uCPEs, the nexCPE™ series. Incorporating multiple hardware resources into a system, nexCPE™ offers a more comprehensive resource pool for optimal virtual network functions. And the first model in the series, DFA 1163, is specially designed for SMB applications. It is a compact system that blends easily into literally any contexts while delivering uncompromised performance. Powered by an Intel Atom® C3000 processor (Codename: Denverton-R), DFA 1163 has ample 64GB DDR4 ECC memory for disposal and Intel® QAT (Intel® QuickAssist Technology) managing resource allocation for optimal virtual network functions.
In terms of flexibility and network capabilities, DFA 1163 Series offer 3 hardware design variations with different core count (4 or 8 cores). All SKUs support Wi-Fi 5 and 6, 4G LTE and 5G FR1 wireless connectivity, with additional support of 5G FR2, or so-called mmWAVE, for DFA 1163M. The 5G module offers FWA benefits while Wi-Fi 6 connects a variety of devices in the office seamlessly. DFA 1163 is also equipped with various interfaces for wired connections, including up to 12 copper ports with optional Power-over-Ethernet support to enable devices such as a webcam, wireless AP, or 5G modem.
An integrated managed switch with eight 1GbE RJ45 ports is the prominent feature of DFA 1163. This switch effectively offloads CPU from packet processing, allowing DFA 1163 to spare additional computing resources to more essential virtual functions.
Conclusion
DFA 1163 is a perfect uCPE choice for service providers and enterprise professionals. On top of optimizing infrastructure investment, staying ahead of the rapid changing IT landscape and being able to adapt is critical. Targeting the SMB contexts, DFA 1163 is built with the latest technologies to maximize the resource pool for virtual network deployment, empowering IT professionals to execute extensive application scenarios and use cases, including 5G public and private networks. This is an ambitious challenge, and DFA 1163 delivers beautifully.
DFA 1163

Desktop Professional uCPE for Wireless Broadband Applications
w/ Intel Atom® Processor C3000R

Desktop low power system
Intel Atom® C3558R/3758R SoC
12 x RJ45 ports (with optional PoE+ support)
1 x 10GbE SFP+ port
1 x 1GbE SFP port
Supports Wi-Fi 6
Supports 4G LTE and 5G FR1 SA/NSA modes
Supports 5G FR2 NSA mode (DFA 1163M only)
Supports TSN (DFA 1163M only)